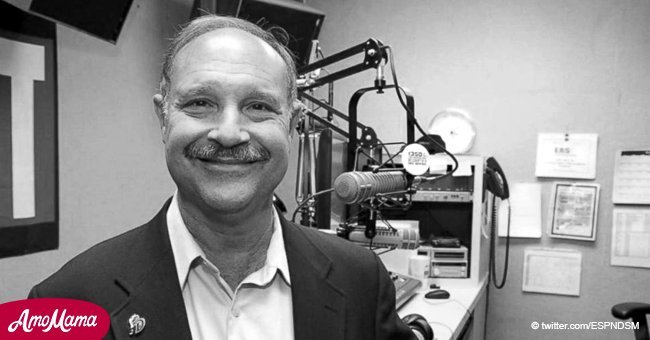 Popular radio host dies in flash flood at the age of 66

Larry Cotlar, a longtime Des Moines sports radio personality, has recently lost his life during a flash flooding that hit Des Moines, in Iowa.
It all happened on Saturday, June 30, 2018. Around 8:50 p.m., the local authorities received a call regarding a stalled van with a couple of people inside, including the legendary sportsman.
A rescue team was quickly deployed but while it was on the way, the van occupants got out, including Cotlar, who was swept away by the current. His death was announced by 1350 ESPN through their Twitter account.
The late 66-year-old left the van with the rest of the group, whose identities are yet to be revealed, in order to run for safety, but he didn't manage to overpower the strength of the waters.
Just a reminder - if you wish to learn more about the raging waters that hit Des Moines, please consider following us on our Twitter account @amomama_usa.
The van was stranded at 50th Street and Twana Drive, but Cotlar's body was found several hours later quite a few blocks away. He was known to be a great person and an amazing professional.
According to the sportscaster's website, his career started in 1974 but he stumbled upon his first big gig when he began working on the radio in 1981. In 2001, Cotlar was given his own show, Cotlar and Company, which was on the air until 2009 on KXNO-AM 1460.
In 2005, Cotlar started broadcasting Drake University's male basketball team games alongside Dolph Pulliam. Brian Hardin, Drake's Director of Athletics, couldn't help but express his admiration for Cotlar, describing him as 'loyal, passionate and tireless.'
The flooding that took his life happened very quickly and unexpectedly. It was fueled by three to eight inches of rain that poured over the capital of Iowa. Several businesses and homes had to be evacuated and some streets remain blocked following the rapid but devastating overflow of water.
Please fill in your e-mail so we can share with you our top stories!