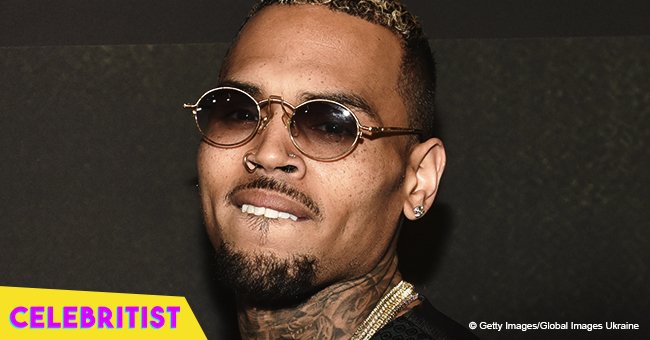 Chris Brown's daughter steals hearts with cute ponytails and colorful outfit in recent picture

Royalty Brown looked like such a sweetheart while sporting colorful co-ords and cute pigtails as she posed with her friend.
There are no questions asked when it comes to who Chris Brown loves the most in this world. His daughter Royalty has changed his life for the better, and now that she is getting older, one can't help but be amazed by how fast she's grown.
Brown shares in an interview with E! News that being a dad has been a "humbling" experience, and that his child has "mellowed him out".
The R&B star has had a turbulent past couple of years due to his 2009 assault on Rihanna, among many other issues that have slowed down his career. However, since the birth of his child, Chris has been trying to fix his life, making sure that his daughter gets to live in a healthy and peaceful environment.
Brown has joint custody of Royalty, his only child, whom he shares with his ex-fling Nia Guzman. He has two weeks in a month to spend with his lovely daughter.
"So I have a co-parenting job that's pretty amazing but, you know, learning how to be a dad, especially learning how to take care of somebody else, you know, I barely know how to brush my teeth in the morning! It's actually great. It's very humbling. You know, it's very calming. I think I was a lot, you know, rambunctious, very hyper as a kid but now seeing that 10 times over, my daughter's kinda like mellowing me out."
Guzman gave birth to Royalty in 2014. His then-girlfriend Karrueche Tran was the first to hint that Chris had become a dad in March 2015. A few weeks later, a judge ended Brown's probation over the 2009 assault case of his ex-girlfriend Rihanna, as previously reported by E! News. Brown had pled guilty on the case, and had accepted a plea deal receiving probation, community service, and domestic violence counseling.
"When GOD knows what he's doing! IM SO IN LOVE WITH THIS LITTLE GIRL. Thank YOU"
While Chris has been enjoying fatherhood, he has been having a hard time balancing fatherhood and his career. The singer, who is often out on tours, says he does not fly with his daughter due to her health, and instead ends up missing out on some of her milestones, like her recent birthday party in which Chris did not attend due to work.
Despite that, Brown made sure to reassure everyone that the reason he was not present at the birthday party was due to a prior work committment, and not because he deliberately missed it due to a possible issue with Royalty's mom Nia.
Please fill in your e-mail so we can share with you our top stories!