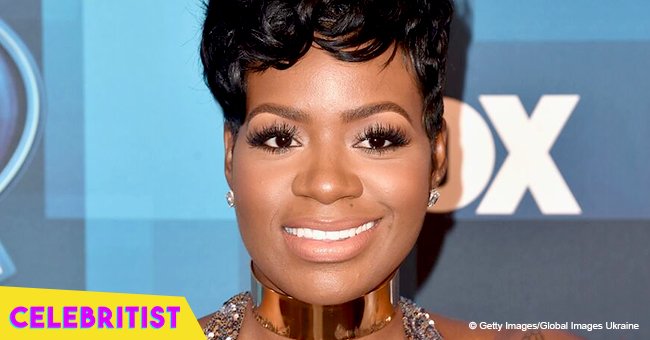 Fantasia stuns in strapless black dress on 34th birthday in photo with husband
Singer, songwriter, and actress Fantasia Barrino, best known as Fantasia, took to Instagram to share a photo of herself and her husband on her 34th birthday.
In the image, Fantasia was wearing a sleeveless tight black dress with a low neckline that enhanced the singer's figure. One of the most striking features of the gown was her semi-sheer lower part.
Kendall Taylor, Fantasia's husband, was only a couple of steps behind his wife, who was holding a black hand fan. He also opted for a black ensemble as he was wearing black shoes, pants, and shirt.
In the caption, Fantasia revealed that even though having birthdays was special year after year, this time it had been 'much more than that,' all thanks to Taylor.
The singer revealed that her husband prepared breakfast for her and also gave her a gift. After that, he told Fantasia to get dress as they would go for lunch. While eating, Taylor gave her another present.
As soon as they got back home, Taylor gave his wife a third gift. To end the night, Taylor took Fantasia out again and, for the fourth time, he gave her another present. Clearly pleased, the singer wrote in her caption that Taylor was the best gift she had ever received.
According to Black Doctor, the couple got married in 2015 in a lavish red-black-and-white-themed ceremony in North Carolina. Fantasia knew he was 'the one' early on their relationship.
During a conversation she had with Billboard magazine, she confessed that only three weeks after they started dating, Taylor went on his knees and said: 'Can I pray for you? I just want to cover for you down the road.'
She revealed that at that time, she was 'fasting' from relationships, and she asked God for someone to pray for her, that could cover her and her children (Dallas and Zion), and that could be the man of the house. The couple got married, and the rest is history.
Please fill in your e-mail so we can share with you our top stories!