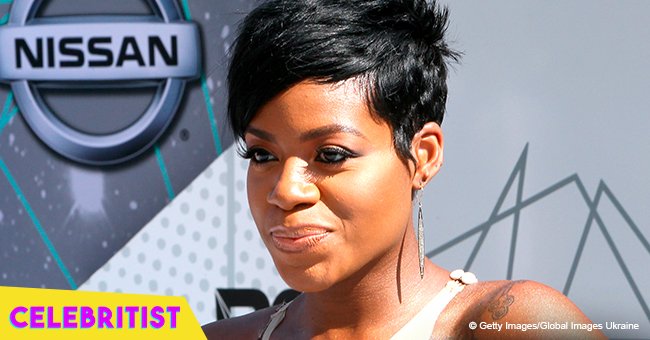 Fantasia stuns in pink top and skintight jeans in photo with friends on her birthday
The singer-songwriter celebrated her birthday at the end of June, and took to social media to share images of the special day with her friends.
Fantasia won season three of the popular singing competition American Idol in 2004, and has gone on to have a successful career in the music industry, making a name for herself in her own right.
On June 30, the I Believe singer celebrated her 34th birthday surrounded by friends, and even attempted a round of golf for the special occasion.
She took to Instagram to share a photo of herself with her friends on the day, as well as a hilarious video clip of herself taking a swipe at a golf ball to no avail.
In the image and video clip, the singer was wearing a tight fitted pink shirt with a short hemline and dropped sleeves, and a pair of blue skinny jeans. She wore plenty of bracelets and rings, and had her hair coiffed up as usual.
She simply captioned the image "Friends" with a heart emoji.
The golf clip, on the other hand, showed her apparent lack of skills in the sport, as she aimed for the ball before dramatically missing making contact with it with the club to much raucous laughter from both Fantasia herself and her friends.
She captioned the footage with a number of laughing emojis, showing her ability to laugh at herself.
Another image from the night showed her kissing a good friend on the cheek as the pair embraced.
Fantasia has two children, the first of whom she gave birth to when she was just 17 years old. Her daughter, named Zion, is the daughter of Fantasia's high school boyfriend, Brandel Shrouse.
She gave birth to her son, Dallas Xavier, in 2011, while she was dating Antwaun Cook.
The singer finally married for the first time in 2015, tying the knot with businessman Kendall Taylor. The couple had been dating since 2013, and had gotten engaged in 2014.
Please fill in your e-mail so we can share with you our top stories!