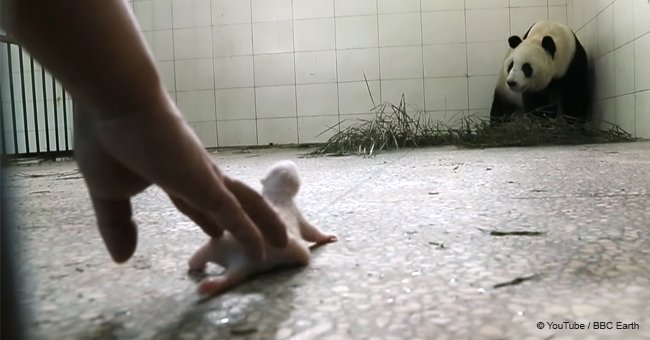 Panda mom intially rejects newborn, but after a month they finally reunite (video)

The mother panda ignored her baby at first. But thankfully, she suddenly made the connection and grabbed her beautiful newborn.
Posted by BBC Earth to YouTube on November 2, 2016, the adorable video shows the mother panda, Min-Min, and her baby got reunited in the Taipei Zoo after being separated for a month.
After Min-Min gave birth, the zoo employees were worried when the connection between a mother and child doesn't seem to exist.
The baby usually stays with the mother right after birth. However, in Min-Min's case, the zookeepers were obliged to run some tests to check on the baby's welfare.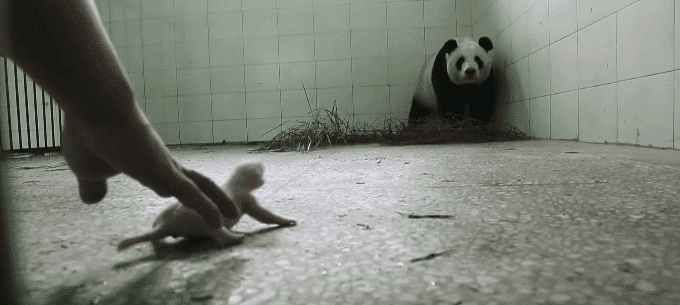 Source: YouTube / BBC Earth
Follow us on Twitter @amomama_usa
They needed to take the risk even if they knew that doing that meant the mother might not bond with her bundle of joy.
Once the panda's caretakers made sure that the newborn was okay, they put the baby back in the cage.
There was no great reunion at first, and Min-Min even turned away from the baby. Then the mother suddenly made the connection and came over to grab her offspring.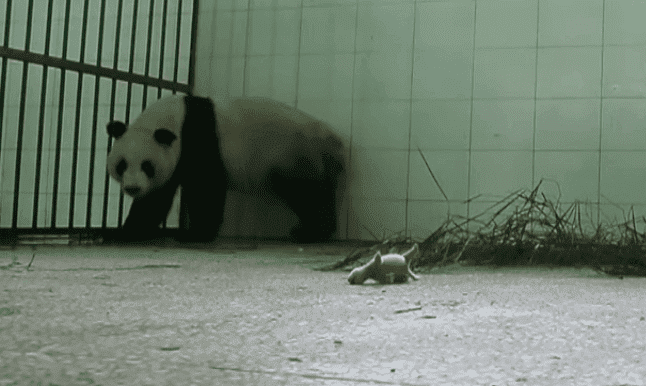 Source: YouTube / BBC Earth
The video shows Min-Min carrying her beautiful bundle of joy over to a corner. She was then shown cuddling her newborn, making a mother and baby bond for good.
Netizens hearts were captured by this tear-jerking moment.
YouTube user Kitty Kat wrote: "It broke my heart to see the baby crying and rolling on the floor. I almost had to stop watching but I knew that there had to be a happy ending. I really hope they don't live in that cage. "
"This is such a heartbreaking reality. Seeing this panda mom, depressed in her concrete cage. To the point where she doesn't want to deal with a baby," Derhek added.
"I literally cried so sad. But as soon as they reunited I was happy again ," Mark keon commented.
Please fill in your e-mail so we can share with you our top stories!