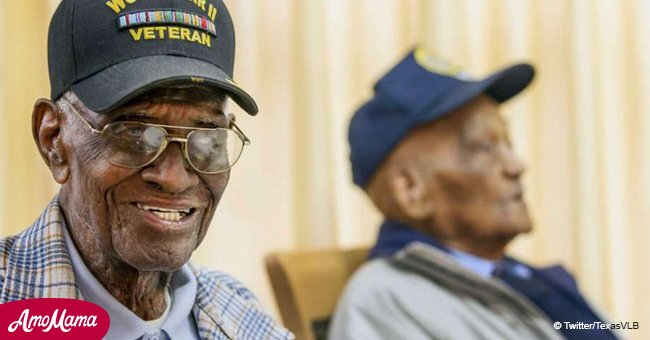 America's oldest living veteran, 112, has been robbed of his savings

USA's oldest living man and WWII veteran, Richard Overton, becomes the victim of identity theft. His Bank account is now empty; according to his family.
As reported by Dallas News, Overton's savings were used to purchase savings bonds with Treasury Direct, according to Richard's cousin Volma Overton Jr.
Volma also mentioned that the purchases had been happening for the last two months. He noticed the discrepancy when he deposited money into Richard's account, then went to the bank to check the balance.
He found out that there was no money in his account other than the money he deposited last. He was shocked to see the numbers and wondered what the debited amounts.
Volma recalled thinking when a bank employee pulled up the statement showing the money went to Treasury Direct. He mentioned the bank has been helpful and that he's also sent a letter to Treasury Direct.
Volma couldn't fathom how the perpetrators got Richard's social security number and the details of his checking account. Incidentally, it is easy to find Richard's name, birthday and address online.
Read more about Richard Overton On our Twitter account @amomama_usa. The 112-year-old WWII veteran is extremely popular in Austin. The community celebrated his birthday in March as reported by Fox News.
Volma said that putting the word about the incident with Richard may help others realize how vulnerable people can get. Volma was not sure who is behind this crime.
He does not suspect that it could be a family member. Although Volma did not confirm the total amount in Richard's account, he mentioned it was a 'considerable amount.'
Overton's family set up a GoFundMe campaign to help pay for Richard's care. It amounts to nearly $15,000 per month, and his expenses require consistent fundraising.
The family notified the police on Thursday afternoon. The Austin Police Department said they're working with the Overton family to bring a quick resolution to this issue.
Please fill in your e-mail so we can share with you our top stories!