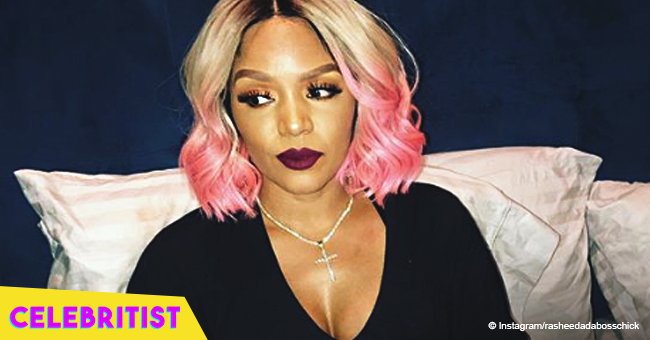 Rasheeda Frost's mom gets into heated squabble after rejecting woman's photo request

Some people might know "you break it, you buy it", or "no shirt, no shoes, no service" policies in certain retail establishments. However, there seems to be a "no picture without purchase" policy at Rasheeda Frost's clothing store called "Pressed", which led to her mother and two customers having a feud over the weekend.
When Rasheeda's mom Shirleen informed two women who traveled to their store rom Austin, Texas, that they could not take any pictures without purchasing something, all hell broke loose. Shirleen told the ladies quite politely, saying "there's no videos and no pictures without purchase... that's Rasheeda's idea now, not mine.".
After hearing the comment, the customer went on to say "that's the rudest [expletive] ever", and made a familiar comment about how blakc businesses can't get ahead. Rasheeda's mom didn't have it, saying thatwat's rude was "black folks coming in here [expletive] about how other Black folks do". Since that response, everthing went downhill.
After one of the two women told Rasheeda's mom that she's just like the [expletive] from TV, the customers got on Shirleen's bad side. While most people agree that the customers were at fault for not following store policies that was clearly posted on the store's wall behind the cash register, after a series of expletives went flying in both directions, others have also called out Shirleen for dealing with the two rude customers in an unprofessional manner, especially since there were other customers in the store, including children.
Rasheeda's store Pressed Atlanta sells apparel and accessories for both men and women. They sell a variety of items like cosmetics, clothing, jewelry, hats, and shoes.
Swipe through these four videos to check out what really transpired:
Please fill in your e-mail so we can share with you our top stories!