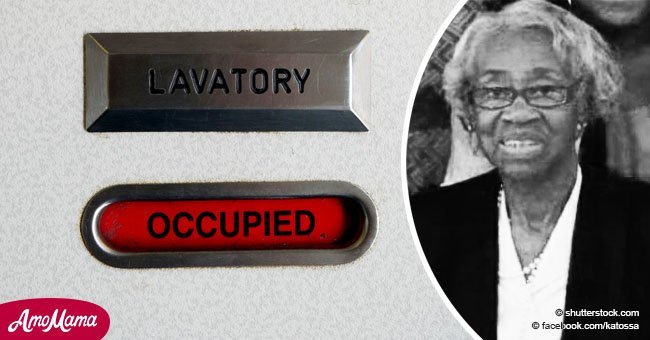 89-year-old grandmother forced to urinate in public after gas station denies her access to toilet
An 89-year-old woman was denied use of a gas station bathroom in Charlotte, North Dakota, forcing the elderly woman to urinate on the grass.
Evelyn Redic of Charlotte, North Carolina was driving back from a church trip when her vehicle caught a flat tire. The group pulled in at the nearby Shell/Circle K gas station and waited for roadside assistance to arrive.
While waiting for the tire to get fixed, Redic had to use the restroom. She said a gas station employee told her the bathrooms were for employees only on Sunday, June 24. Redic needed to relieve herself but was forced to do so in the grass.
"She said, 'I have never been so embarrassed,'" Redic's granddaughter, Katossa Glover recalled. Glover took to Facebook sharing her grandmother's unfortunate experience with the world. Read more on our Twitter account @amomama_usa
Glover said the incident left her grandmother so upset that she had to be taken to the hospital to get checked out. "She's still very weak. She's resting," said Glover.
Glover said the worker's refusal harkens back to the Jim Crow era where Black men and women were constantly reminded of the "separate but equal" clause.
But Commissioner Vilma Leake believes they violated the code of good conscience. "I cannot forgive them for not allowing her to even using the employee's restroom what damage could she do," said Leake.
County Commissioner Vilma Leake, who represents the people of that area, went to gas station to speak to the manager but he/she wasn't there. So she could only speak to a clerk who told her that they weren't allowed to speak about the incident.
She called the corporate office and is still waiting for a response. In the meantime, she encouraged residents to stop visiting the Shell gas station on Clanton Road.
Please fill in your e-mail so we can share with you our top stories!