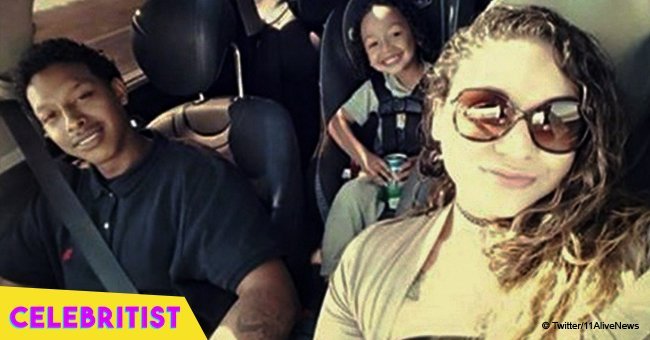 Missing Texan family-of-three found dead and burned
A missing family of three's bodies were discovered in Texas, murdered and burnt to destroy the evidence. A suspect in the case has since been arrested.
As reported by The Houston Chronicle, 24-year-old Maya Riveria, her partner, Ray Shawn Hudson Sr., 28, and their son, Ray Shawn Hudson Jr., went missing last week.
Ray Junior was supposed to have celebrated his 5th birthday in the park with cake and ice cream. When the family didn't show up, his grandmother, Frances Rivera, became worried about what may have happened to them.
She had last seen the three of them on June 10, and recalled that Maya's last words to her before they parted ways were "I love you, mom."
The family hails from Angleton, Texas. The location of the bodies found was 50 miles from their home.
A 36-year-old suspect, Robert Allen Satterfield, has since been arrested in connection with the case and charged with the three counts of murder. He is currently being held in jail in Fort Bend County.
According to People, the murder charges could be upgraded to capital murder at a later stage, but Satterfield hasn't entered a plea yet.
The three bodies were found on a property that is registered to Satterfield in Wharton County, and authorities are of the view that the bodies were burned in an attempt to get rid of evidence.
At this stage, the bodies are unidentifiable, as they were burned beyond recognition, but it is detectives' belief that they match the description of the missing family.
Frances Rivera recalls how her grandson loved to help out with his grandfather, who suffers from Alzheimer's disease. He would remind his grandfather of names whenever his memory let him down.
She added that he wanted to be just like his father when he grew up. "Anything he did, he wanted to be right behind him," she said.
Her daughter, a licensed massage therapist, loved her family unconditionally and believed that she had a God-given gift to help and care for people.
She placed her trust in God and believed that 2018 was going to be her year. Rivera said Ray Jr. was the light of her life, and she worked hard to give him a good life.
According to 11 Alive, the family's car was located in Rosenberg with an unnamed driver in the vehicle. The person was arrested, but their involvement in the case - if any - has not yet been revealed.
Please fill in your e-mail so we can share with you our top stories!