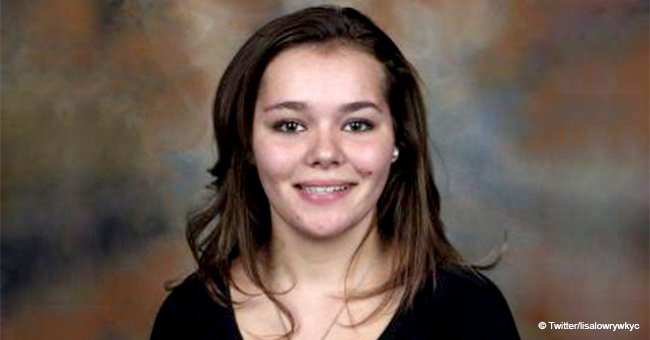 Teen girl missing for two years has been found safe
A teenager girl who was reported missing nearly two years ago has been finally reunited with her family on July 3, according to the U.S. Marshals Service.
Caprice Schlageter, 18, who left her Andover area home in October 2016 when she was 16 years old and never returned, reportedly contacted federal authorities late last week and returned to her family Tuesday, according to a Marshals senior inspector.
Schlageter was originally reported missing to the Ashtabula County Sheriff's Office in 2016 when she was 16 years old. The Ashtabula County Sheriff's Office followed up on numerous reported sightings, but they were never able to find her.
U.S. Marshals joined the search in June 2018, when the Ashtabula County Sheriff's Office requested assistance. Authorities had not received any reported sightings for some time and were concerned for her safety.
According to Fox 8, a news release from U.S. Marshals stated that although Schlageter is now 18, she was a juvenile when she was reported missing and law enforcement should continue to look for her until she was found
Officers must physically see her in person to ensure that she is alive and well. On June 26 of this year, her story was shared with local media, generating a number of credible hints to her location. Read more on our Twitter account @amomama_usa
As U.S. Marshals and Ashtabula County deputies began investigating the tips, Caprice made contact with the U.S. Marshals and informed investigators that she wanted to return home.
"We couldn't be more pleased with the outcome," said Peter Elliott, the U.S. Marshal for the Northern District of Ohio. "When we joined this investigation we were very much concerned about her well-being, and now she has been safely reunited with her family."
"She was very worried about being in trouble. She thought she was going to jail," Elliott said. "She did not want to tell us where she had been or what she had been doing. That is still being investigated."
"She said she had wanted to come home and reach out to her family. I hear this story repeatedly. Once runaways make that decision to leave, it gets to a point where they're just afraid to come back," he explained.
US Marshals said the missing person's case has been closed, but investigators continue to determine her whereabouts and activities during the time she was gone.
Please fill in your e-mail so we can share with you our top stories!