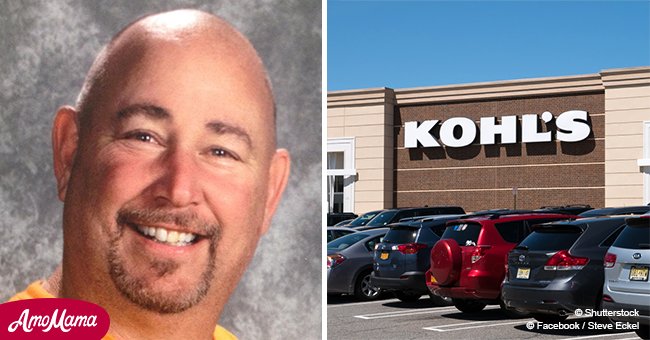 Former police officer saw red-faced baby locked in hot car and instantly took action

Retired sheriff's officer Steve Eckel was hailed as a hero after rescuing a baby, who was locked in a hot vehicle.
In 2016, Eckel sprang into action and rescued a 4-month-old infant from a hot car in the parking lot of a Kohl's department store in Howell Township, New Jersey. As reported by Patch, Eckel said by phone that the baby could have died.
The former police officer was walking out of a department store when he noticed a baby, who had been left alone in a locked vehicle with the windows up even if it was over 80 degrees outside.
Eckel recounted that the baby was "sweating, crying, eyes rolling back."
Follow us on Twitter @amomama_usa.
He instantly called 911. "I'm in front of Kohl's…I've got an infant in a locked car…The baby's crying in the car," he said.
Using a sledgehammer, Eckel smashed the front passenger window and immediately grabbed the baby.
He estimated that the 4-month-old had been in the hot vehicle for 15 to 20 minutes at the time of the rescue.
"Her face was all red, and her hands and feet were red," Eckel said.
The baby girl, who was dressed in a T-shirt and a onesie, was soaking wet. Her body temperature was above 100 degrees.
When Howell First Aid arrived at the scene, they quickly treated the poor infant.
Eckel recalled: "When I got home, I still had the (baby's) onesie. My wife asked what it was, and when she picked it up, it was still soaking wet. That's when it really hit me."
Karen B. Gruen, the baby's mother from Lakewood, has since been arrested and charged with child endangerment.
The infant was placed in the care of her father. A year later, the baby's father contacted Eckel to thank him.
"It hit home because I have a daughter the same age," Eckel said. "This hits home, too."
Please fill in your e-mail so we can share with you our top stories!