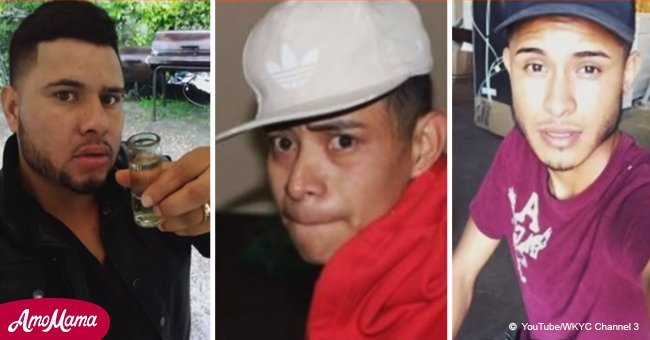 Police ask for help in identifying three suspects in the kidnapping of 2 teens
Bowling Green police reached out to the public in the hope of capturing the three suspects who kidnapped and molested two teenage girls at a hotel.
To have the three suspects arrested, the Bowling Green Police Department asked help from the people and presented a reward of $1000 for the tipster.
On June 28th, police were called to respond to the Wood County Hospital before eleven in the evening for reports of sexual assaults. Bowling Green Deputy Police Chief Justin White said the victims were two sisters aging 13 and 14.
The girls, who were staying with their mother at a hotel, were allegedly taken against their will and were sexually assaulted.
As of now, the nationwide manhunt is still on-going. Follow us on Twitter at AmoMama USA to stay updated.
24-year-old Simon Juan from Guatemala was captured and taken to the Wood County Justice Center. Juan was charged with unlawful sexual conduct with a minor.
The three suspects on the loose are believed to be involved in the incident. They are 27-year-old David Ramos Contreras of Mexico, 19-year-old Juan Garcia Rios Adiel – who owned a fraudulent permanent resident ID card out of Fellsmere, Fla., and Arnulfo Ramos, whose age and address was not stated by the police.
Two counts of kidnapping and rape are stated on each of the suspects' warrants that had been issued for their arrest.
As of now, the authorities are not sure whether the three suspects are still in the area, but they are hoping that the citizens would be able to help them capture the three.
On July 3rd, the Bowling Green police released a statement containing new information about the case. It was found out that two women were spotted with Contreras on June 30th at a Walmart in Holland, Ohio.
The women were thought to have given Contreras a ride and the authorities are still trying to identify both females.
Please fill in your e-mail so we can share with you our top stories!