Sisters prepare to show off their cheer routine, but little brother steals the show
A video revealed a brother 'dance bombing' during a special cheer dance routine from their sisters, which was being recorded by their mother.
The hilarious video was posted on YouTube by the mother, who wrote in the description to the video that her daughters asked her to videotape them. However, they had no clue that their brother was planning to ruin their special performance.
She further revealed that her daughters had no idea about their brother stealing the show with his own dance moves behind them. It was only at the end of the recording did they discovered this.
They were not happy when they ended up watching the video,' the mother wrote in the description.
Follow us on Twitter to learn more!
She further admitted that some of the dance moves that her son showed behind his sisters was truly impressive. She then explained how she struggled not to 'bust out laughing' while capturing the funny video
At the start of the video, the two sisters are seen getting into their position while their brother presses the button on the speaker.
He then apparently decides that he wants to join the fun and show off his own dancing skills as well. As soon as he pressed the button to the speaker, he goes behind her sisters and showing off his crazy dance antics.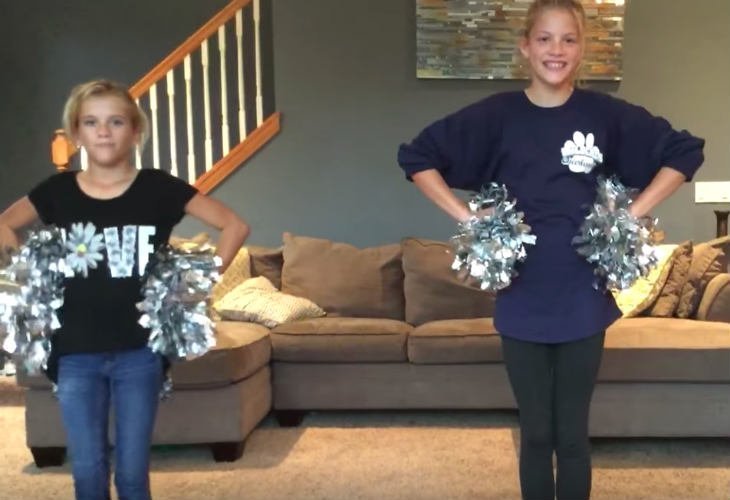 Oblivious to the fact that their brother is stealing the show behind them, the sisters continue to cheer and show off their dance moves.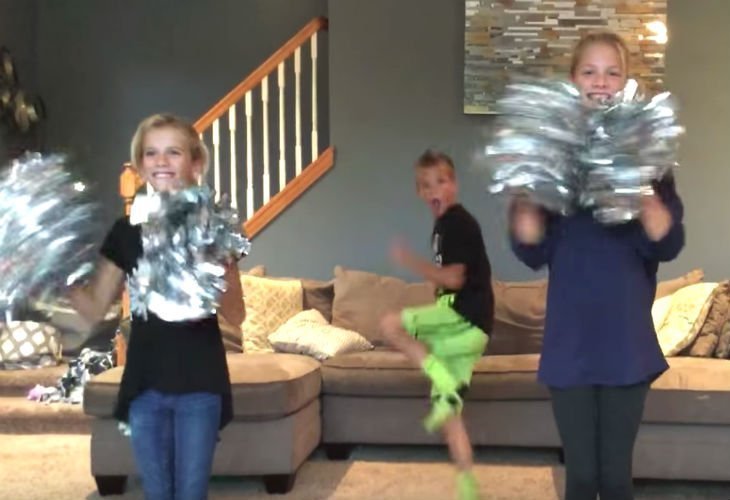 The girls also seem enthusiastic about performing their dance routine as they can be seen constantly smiling at the camera while their little brother jumps and sways his arms behind them, almost teasing.
The hilarious video has been watched over 300,000 times so far and has gathered over 4,000 likes.