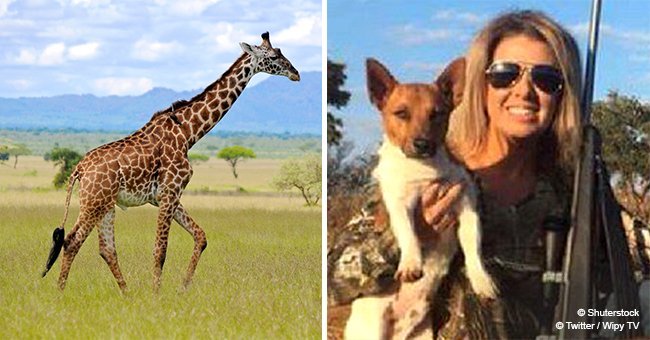 Woman who shared photos of herself with rare black giraffe she killed has no regrets

Tess Thompson Talley, a 37-year-old Texas woman, working in a ball-bearing factory made controversial headlines after photos of her posing with a dead black giraffe went viral.
According to Daily Mail, Talley has now found herself amid international storm for killing a rare black giraffe. The woman, whoever remains defiant about it claiming that she has no regrets about hunting the animal.
Talley has further stated to Daily Mail that hunting is something that she strongly "believes in" and is more than just a game for her. "This is more than a hobby for me, it's a passion."
The woman further alleged that much of the anger being directed toward her was not because of her hunt, but rather because of her sex
Follow us on Twitter to learn more!
"If you post something you believe in, whether it's hunting, religion or politics, there is someone there to hate on you,' she said. "And I'm a woman so they are going to make it worse. Men don't get the grief."
Talley became the center of major headlines when old photographs of her posted on Facebook exploded all across the internet.
Among the snapshots, one picture depicted her sitting with the dead giraffe, while the other showed her looking at the sky with a gun in her hand, celebrating her kill.
An organized called Africa Digest took to Twitter to share about the woman's post and point out the "stupidity" in the photograph.
The organization also partly blamed South African administration's insensibility in allowing the woman to hunt their wildlife.
The online source informed that ever since the post has gone viral on the internet, Talley has been attacked online and even received death threats.
Please fill in your e-mail so we can share with you our top stories!