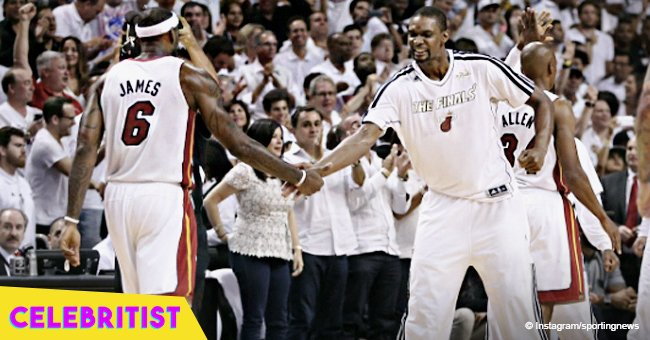 NBA star wins court battle against mother over home eviction

Chris Bosh has been in a feud with his own mother over a home that she has been living in that he owns.
After his mother sued him for trying to kick her out of the house, the NBA star eventually won the case after the judge ruled it in his favor.
Earlier this year, Freida Bosh filed a lawsuit claiming that Chris had previously promised to take care of her, allowing her to live in the Desoto home for the rest of her life.
According to The Blast, the elder Bosh told the court that Chris had her sign documents regarding the deed of the home in 2005, and she believed that it was her signing papers regarding her divorce with Chris' father, Noel, to transfer the house to her name. However, the documents transferred the house to Chris' name.
Freida was suing her own son to stop him from evicting her from the house. However, the court documents showed that the judge sided with Chris. The judge dismissed the case after hearing arguments from both sides. Due to her court loss, Freida will have to cover all court expenses, and Chris can push through with evicting his mom from their Desoto home.
The drama between Chris and Freida only came to light this year after she was accused of running a drug operation in their own Texas home. She claimed that Chris was trying to have her evicted from the home even prior to that, and she took on short-term tenants to help pay for the legal bills to fight the eviction. In the end of it all, Freida blamed one of the tenants for creating the drug issues.
It is unclear where Chris' mom will be living starting her eviction notice, and whether or not he will be helping her with paying bills, or finding a new home.
Please fill in your e-mail so we can share with you our top stories!