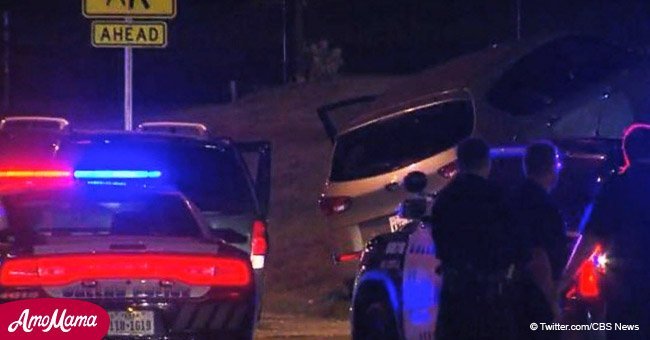 Mom forced to shoot carjacker inside vehicle to save her 2 young children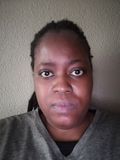 A North Texas woman named Michelle Booker-Hicks had to take drastic measures when a man tried to hijack her car with her two sons in it. Acting quickly, the mother jumped back into the car as the carjacker drove off.
According to Fox 4 News, she asked him to stop but he refused. That's when she pulled out her gun and shot him in the face.
On Wednesday night, Michelle Booker-Hicks drove her SUV to a southern Dallas gas station. The incident happened around 10 p.m. when she was paying for her gas at a Shell station along Interstate 35 near Camp Wisdom Road.
Booker-Hicks saw a man get into her car with her 2 and 4-year-old sons in the back seat. She quickly jumped back in too.
For more on this story go to our Twitter account @amomama_usa. "I proceeded to jump in my backseat and told the gentleman to stop, to get out the car. He would not get out of the car," Booker-Hicks said.
She then reached out for her gun in the glove compartment and fired one shot at the man. He ran the car off the road and crashed into a fence.
The man identified as Ricky Wright, 36, was arrested and taken to the hospital for treatment. He was shot just under his right eye, causing him to crash and later collapse in the middle of the street.
"He turned around and looked at me. I reached over the armrest to get my glove compartment and that's when I fired at him once I got the gun from my glove compartment."
Michelle Booker-Hicks, Fox 4 News, July 5, 2018
Booker-Hicks and her children were not harmed. She revealed that her reaction wasn't necessarily because she was worried about her car but more about her children.
The mother shared that she'd only intended to fire a warning shot but almost wishes she would have emptied the whole clip. However, she admitted that she wasn't a killer and was only protecting what was hers.
She confessed that she hoped the incident "woke him up." Booker-Hicks said she had just put the gun in the SUV hours before after her husband helped her with reloading.
Wright was charged with two counts of unlawful restraint and unauthorized use of a motor vehicle. Court records showed that he had a long list of charges.
These included assault, family violence, arson, theft, making a terroristic threat, resisting arrest, and drug charges. On Thursday morning, the police said he was in a serious but stable condition.
Police revealed that there were no charges for Booker-Hicks. Attorney Toby Shook, who is not involved in the case, said it was unlikely that Booker-Hicks would face charges for leaving her children in the car or for choosing to shoot Wright.
"When children are involved, obviously the authorities are going to be very understanding of that," Shook said. "The law says that if a reasonable person in her situation would have acted the same way, found it immediately necessary to protect herself or a third party, in this case her children, then that's legitimate self-defense."
Booker-Hicks shared that she had just recently gotten the gun to defend herself but didn't think she'd be using it just hours later. She doesn't have a license to carry.
However, Texas state law allows people to carry guns inside their vehicles even without a license.
Please fill in your e-mail so we can share with you our top stories!