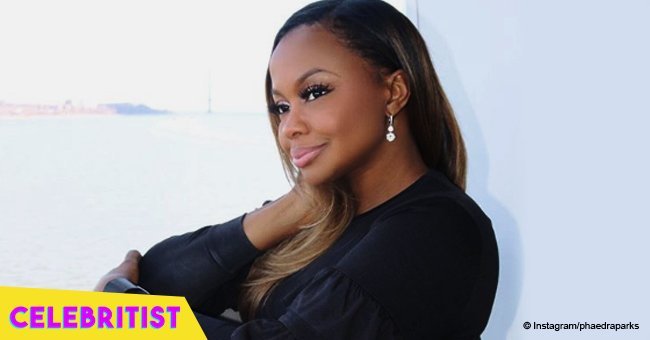 Phaedra Parks' sons flash huge smiles in recent picture with mom

Phaedra and her sons enjoyed a baseball-filled 4th of July, sporting blue, red, and white outfits while supporting the Braves.
There is no better way to spend 4th of July but with our loved ones, and that's exactly what Phaedra Parks did. Away from the spotlight and the issues that concern her, she made sure to spend the weekend with her sons, Dylan and Aiden Nida.
Her boys are avid fans of Baseball, and so the mother made sure they got the best seats while watching a game of the Atlanta Braves against the New York Yankees. While their team fell short with the final score of 8-5, the trio definitely had a great time while watching.
Phaedra's Baseball outing with her sons came after her feud with Vivica Fox, who was extremely angry over a message sent by Parks after she had posted a photo with Vivica's ex, 50 Cent. While the ex-couple broke up in 2003, it seems Fox still has some bitter feelings towards him, which caused her to respond to the message.
According to the anonymous texter that turned out to be Phaedra, some media outlets have been trying to make issues out of the photo, and she reassured Fox that she adored her and has nothing but love for her. The photo posted was in promotion of "Power", a TV series that stars the rapper.
Fox was not having any of it, posting a screenshot of the message on Instagram with her take on it.
"Hhhmm...When u have to break out dem receipts on another TOXIC TRICK! THE NERVE TO TEXT ME!? GURL BYE I SEE YOU! I ain't new to this I'm true to THIS! #RealTalk #BossMoves #TeamVivica #TeamFox #LegitimateCareer #ClassicBadChick #GetAJob"
Phaedra Parks has yet to respond (or not) to the whole Instagram fiasco, but as of the moment, her "Power" promotional post has been taken way out of context by Cent's ex-girlfriend.
Please fill in your e-mail so we can share with you our top stories!