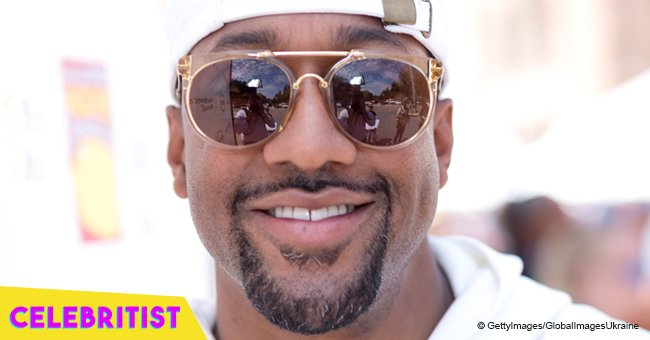 Jaleel White melts hearts, wearing coordinated outfit with look-alike daughter in recent pic

Actor Jaleel White, best known as Steve Urkel in Family Matters, took to Instagram to share a photo of himself and his daughter during a Dodgers game.
The image was a selfie taken by Jaleel, who was wearing a black shirt covered by the Los Angeles Dodgers' jersey. As for the accessories, the proud father chose black sunglasses and a baseball cap backward.
Right next to him, there was his only daughter Samaya, born in 2009. The nine-year-old girl, who looks a lot like her famous father, was also wearing black sunglasses with a white-dot design all over it, and a white Dodgers' jersey.
In the caption, Jaleel set clear that they went to that game on July 4 as he wrote: 'May the 4th [force] be with you.'
As soon as he shared that picture, his fans and followers took to the comment section to share their thoughts. One of them was Instagram user Marquetta Page, who said that the award for best father should go to Jaleel for his 'absolutely amazing' relationship he and his daughter have.
Several other users, including Tamiko Adair and Shay Nixon, noticed how similar Jaleel and Samaya looked like, and they said that the pair were just like twins.
Samaya's mother is Jaleel ex-partner, Bridget Hardy. As I Love Old School Music reported, they started their relationship in 2006 and parted ways in 2012. In March of that year, Jaleel was accused of domestic violence and cheating on her.
However, in April 2012, the actor revealed that those allegations were not true and that Bridget filed the suit as a way to receive money from him.
Jaleel pointed out that he has never been arrested in his life and that he doesn't have a history of violence, which according to him, is a proof that Bridget's allegations are part of a ploy.
He finally admitted that, apart from the monthly child support, a dollar amount was 'pushed across the table' as a way to say: pay thins and everything goes away.
Please fill in your e-mail so we can share with you our top stories!