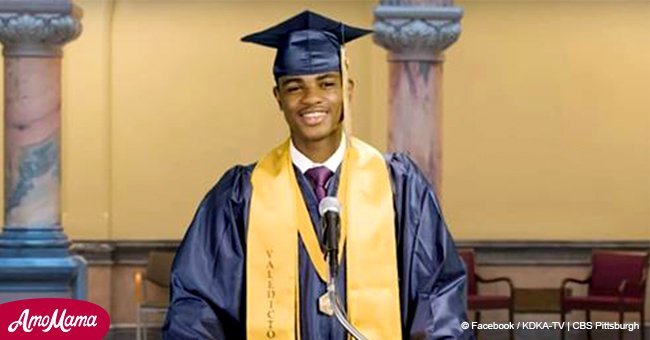 School's first black valedictorian banned from speaking at graduation ceremony
After being banned from speaking at his graduation ceremony, Jaisaan Lovett took his speech to the city hall and spoke out against the principal, Joseph Munno, who silenced him.
Lovett was denied his speech despite being the first African American valedictorian of University Prep Charter School in Rochester, New York. Currently, he has also been given a full scholarship to Clark Atlanta University in Georgia to study video game design.
Lovett works as an intern at city hall, so he took the opportunity to speak out against his banning on camera. The town's mayor, Lovely Warren even allowed him to dress up in a cap and gown for his speech.
According to a YouTube video, The valedictorian told in his speech that he wasn't originally planning to talk about his problem. But then he realized that raising his voice was 'more than just about me.'
Follow us on Twitter to learn more!
He revealed that opening up about the wrongdoings against him meant a lot to the people who care about him.
Lovett also had a very specific message for the principal. "I am here as the UPrep 2018 Valedictorian to tell you that you couldn't break me and that I'm still here," he told. He then further stressed, "I am still here strong."
He also took time to thank his parents, friends, and other teachers who have always been supportive toward him.
Before introducing Lovett on camera, Mayor Warren told the audience that she thought it would be fair to allow Lovett take the stage to "take his bow."
She highlighted the fact that Lovett would never graduate from high school, and he would never get that moment back. So it was not a time to punish a child for something he said that one did not like.
Lovett concluded his speech by saying that he now wants to let go of all the "anger" that he has so that he can better himself. "I forgive you for everything that I held against you," he stated.
Please fill in your e-mail so we can share with you our top stories!