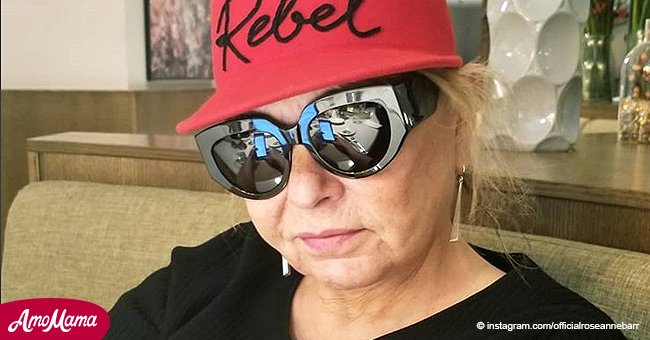 Roseanne Barr stuns with new blond hairstyle before return to television
Roseanne Barr, the disgraced actress who lost her credibility due to a racist comment on Twitter, used the social media platform to announce that she had a new hairstyle and that she would soon be giving an interview.
On Sunday afternoon, July 8, 2018, Barr shared with her friends, fans and followers on Twitter a photo of herself with blond hair, replacing her old brown tone.
The comedian also let everyone known that she would be appearing on television for the first time since the racist incident against Valerie Jarrett, which might have sparked quite a lot of curiosity.
Despite having watched part of her career crumble, Barr seems to be trying to turn things around and be positive. Changing her hair's color possibly helped a bit considering that she can be seen smiling widely in the picture.
Please consider following us on our Twitter account @amomama_usa to learn more.
Although the photo was quite popular, gathering over 19,000 likes and almost 1,200 retweets, her previous post, which had to no photos whatsoever, drew much more attention.
The fallen actress started by thanking all of her loyal fans for being there for her and supporting her when she didn't have the strength to do it herself and announced that she would be interviewed on TV still this week.
According to the post, Barr didn't reveal anything else but admitted that she would share more information regarding the interview on Monday, July 9, keeping her fans eagerly waiting for updates.
After the scandal in which she compared Jarrett, a former member of the Obama administration, to a Planet of the Apes character, Barr called into Rabbi Shmuley Boteach's podcast on May 31 apologizing and explaining that she didn't know that Jarrett was African-American.
The Rabbi held onto the 65-year-old's interview until late June, when he decided to release it. It was also in June that ABC green-lighted The Conners, a Roseanne spin-off featuring the old cast but focused on Sara Gilbert's character, Darlene.
The show is scheduled to premiere in the fall of 2018.
Please fill in your e-mail so we can share with you our top stories!