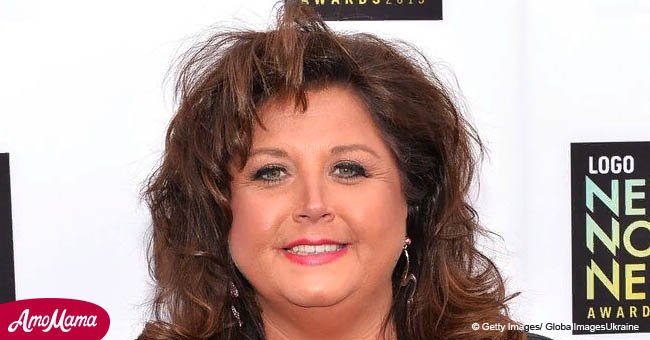 Abby Lee Miller sunbathes in wheelchair after long bout with cancer
Abby Lee Miller soaks up the sun's healing rays after her surgery
Abby Lee Miller's life has had some harsh moments lately. Miller first underwent emergency surgery in April for an infection in her spine after complaining of unbearable back pain.
Dr. Hooman M. Melamed, an orthopedic spine surgeon at Cedar Sinai Marina Del Rey Hospital diagnosed Miller with Burkitt lymphoma, and not an infection.
Miller had just been released from Federal Prison where she served out a sentence of one year and a day for bankruptcy fraud.
Miller, 51, seems to be shaking off the dark days by soaking up the sunshine in Los Angeles as her body continues to heal. She posted a photo of herself on Instagram suntanning in her wheelchair.
"After the 2nd surgery, My back is finally on the mend. I just wish the top section & bottom would hurry along too! I had 52 staples perfectly aligned and now a bunch of crazy stitches are holding my neck & lumbar region together!"
She cheerfully captioned the photo: "It's Lit in LA! I have everything I need! Well almost, hey there @tiffanyhaddish where's your Pool Boy?"
This follows a recent post in which Miller showed off her huge scar from her spinal procedure. This has been her second back surgery and is now on her third round of chemotherapy.
Burkitt lymphoma is a type of cancer that affects the immune system. It is known to be the fastest growing human tumor and can be fatal if left untreated.
Miller is courageously making an effort to be upbeat and optimistic, and her photos show the same cheery smile that has always been her trademark.
Miller has told fans that she is 'optimistic' that her reality show 'Dancing Moms' will be reinstated, The program was originally suspended when Miller was arrested, but later Lifetime announced that the suspension was permanent and the show would not be renewed.
Please fill in your e-mail so we can share with you our top stories!