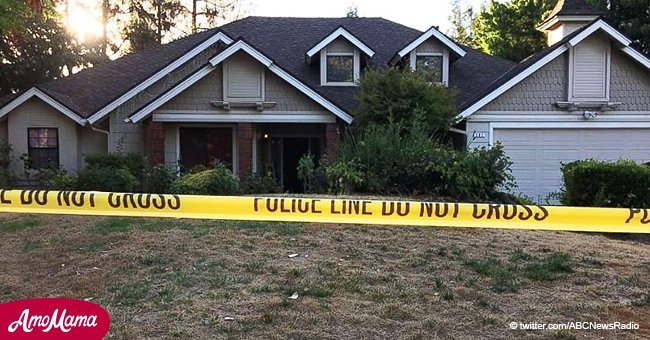 2-year-old fatally shot himself while in the care of family friends
The toddler accidentally shot himself with a pistol while two adults were with him at home. It was later found out that the adults were not the boy's parents.
The incident, which occurred in Fresno, California, caused distraught throughout the community as citizens and authorities wondered how the child was able to get a hold of a gun.
Reports from ABC 30 revealed that the boy took the firearm and accidentally shot himself in the head.Neighbors of the toddler's family at Audubon Drive at Churchill expressed their disappointment over the incident.
More updates about the case on our Twitter page. Follow us at AmoMama USA.
Wendy Kulterman, who lives just a few feet away from the scene of the crime, said she was very bothered because she has grandkids of her own. She exclaimed how she would never want it to happen to them.
According to the neighbor, the family moved into the home about six months ago and have been fairly private. Although, she said she could hear children playing from time to time.
Kulterman said the incident was the only thing they knew about the family and said it was "awful."
On the afternoon of July 7th, the police were called to respond to the home after it was reported that there had been a gunshot victim.
Fresno Police Rob Beck reported that the two adults who were with the two-year-old at the time of the tragedy were not his parents.
The toddler was reportedly inside one of the bedrooms of the home when he unintentionally pulled the trigger.
The police stated that the parents had been notified and that they have been investigating how the child was able to gain access to the firearm.
ABC 30 reported that it was not made clear if the gun belonged to the parents or the family friends.
Later on, the police expressed that the incident served as a lesson for all families to value the importance of practicing gun safety.
Beck said to the news outlet, "You're required to, if you have firearms in the home, they need to be locked and out of reach of children."
Please fill in your e-mail so we can share with you our top stories!