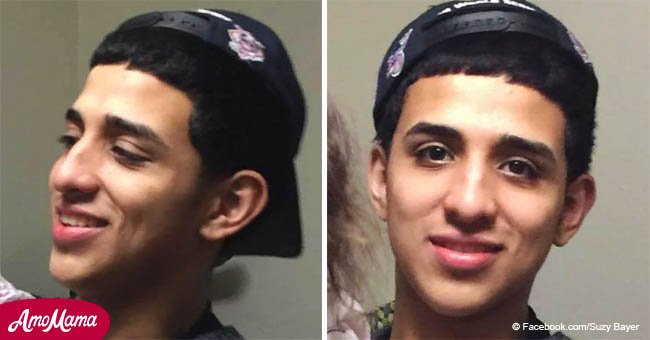 Missing: Family of Long Island teen desperately asking for help in finding their son
A young man named Louis Germosen, from Long Island, New York, has been missing for two weeks and his mother has turned to the internet to ask for help.
Susy Bayer, the 19-year-old's mother, took to Facebook on July 5, 2018, to ask everyone to please contact her in case someone spots her son or knows of his whereabouts.
In the Facebook post, Bayer revealed that Germosen was last seen on Thursday, June 28, at his Westbury Home, and that a friend dropped him off another friends' house in West Hempstead on June 30.
According to Bayer, who shared several photos of her missing son, Germosen is tall and of slim build, and that his hair is long and currently braided.
Please consider following us on our Twitter account @amomama_usa to learn more.
The concerned mother described Germosen as a funny and outgoing young man, as well as a good person all around, and that they are devastated for not knowing where he is.
Bayer went on to beg anyone for information, as small as it might be, of Germosen' whereabouts and to contact her, her husband, Luis Germosen, or the Missing Persons at Nassau County Police Department.
The search for Germosen has been going on for a while and, after a break, it was resumed on Monday, July 9, at Hempstead Lake State Park, after the parents told the police that their son's cousin, whose identity is yet to be revealed, had received an anonymous text.
The text read that they should search the park and the pond thoroughly. On Monday morning, the search team focused on the wooded area near the pond while trying to formulate a plan to search the waters.
Recently, on July 1, Teenasia Scobey-Polacheck, a 16-year-old from Glendale, California, has also been reported missing leaving her home on a silver and blue bicycle. So far, the police have no leads regarding the case.
Please fill in your e-mail so we can share with you our top stories!