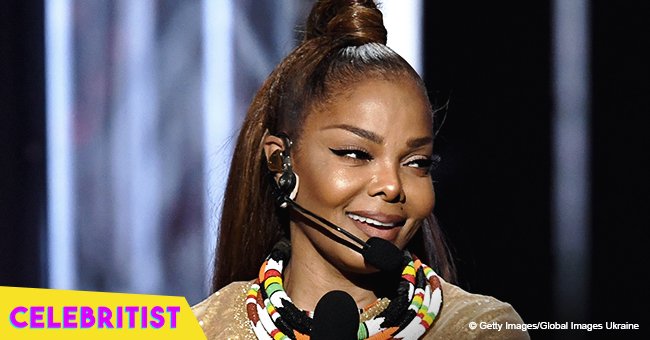 Janet Jackson pays heartfelt tribute to late father Joe in emotional mid-concert speech

The youngest Jackson sibling has broken her silence about her father's recent death, paying tribute to him in an emotional mid-concert speech.
Fans of the Jackson family know that it was their father, Joe, who was responsible for their world-wide fame. Janet made sure to reiterate this during the Essence Festival last Sunday, where she performed for the crowd. Despite Michael later on accusing their dad of severe child abuse and LaToya accusing him of physical and sexual abuse, as reported on Rolling Stone, Janet had nothing but praise to say about her father, who passed at 89-years-old.
According to Pitchfork, the songstress took a moment to finally speak up about her late father Joe, for the first time since he passed away on June 27 due to a long and secret battle with cancer.
"He was very strong, and without his drive, his strength, we wouldn't have this success. We're a black family that came from Gary, Indiana, and we broke all kinds of records around the globe. That's truth. My father was a great man."
Janet continued to say that his death has been extremely hard for her, and that she was even contemplating to cancel her appearance during the show, and even the entirety of her tour. However, keeping in mind her father, she knew exactly what Joe would have asked her to do.
"I think my father [would've] said, 'Janet, please finish what you started. And I will be there with you every step of the way in your heart.' So here I am."
The "Escapade" singer bid her father goodbye with the rest of their family members last July 2, at Forest Lawn Memorial Park in Glendale, California. The cemetary is also the resting place of her famous brother, Michael Jackson.
Rest in Peace, Joe Jackson.
Please fill in your e-mail so we can share with you our top stories!