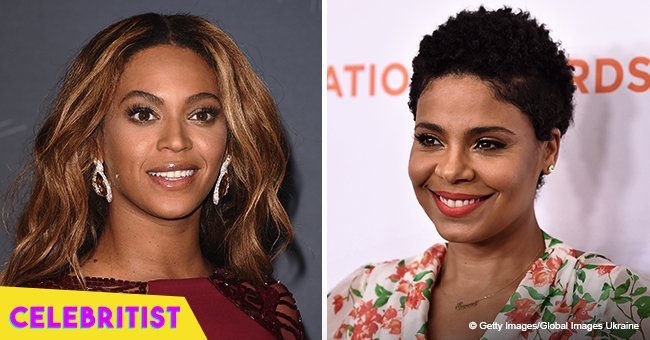 Beyoncé's mom Tina Knowles parties with Sanaa Lathan's parents following alleged biting incident

Proving that there is no bad blood between them, Beyonce's mom Tina Knowles parties it up with Sanaa Lathan's parents, after the alleged biting incident that confused the internet.
Back in March, Tiffany Haddish shocked the internet when she told GQ a story about a private party she attended where an actress bit Beyonce in the face. She later confirmed the news with The Hollywood Reporter, saying that the culprit was none other than Sanaa Lathan.
After her first interview regarding the internet, Haddish claims that Sanaa's parents were mad at her for revealing the juicy story to the media.
"They were like, 'Why would you do this to the family? You know, black actresses, you guys have to stick together, it's so hard for you guys to get work as it is, why would you try to ruin her career?' But I didn't try to ruin her career. I never said her name! I was just trying to say how Beyonce kept me from goin' to jail that night. I coulda just shut my whole career down."
Despite the claims by Tiffany, Lathan herself denied the story in an interview with Health, saying the allegation was so absurd.
"Yeah, it blew up. And I think it's the most absurd thing I've ever been involved with. Thank God I've been in this business for 20 years and have had so many rumors about me. They used to devastate me in my 20s, but in order to survive in this business, you just have to let it roll. I adore Beyonce. I would never do anything malicious like that -- to her, or to anyone. It's so bizarre. I thought it was the funniest thing ever that it was a news story. It's so crazy."
It seems that even Tina Knowles knows the allegations to be just plain rumors, trying to show a united front with Sanaa's parents. The group partied it up over the weekend, sharing some good memories with one another while under the heat of the sun.
What say you, Tiffany Haddish?
Please fill in your e-mail so we can share with you our top stories!