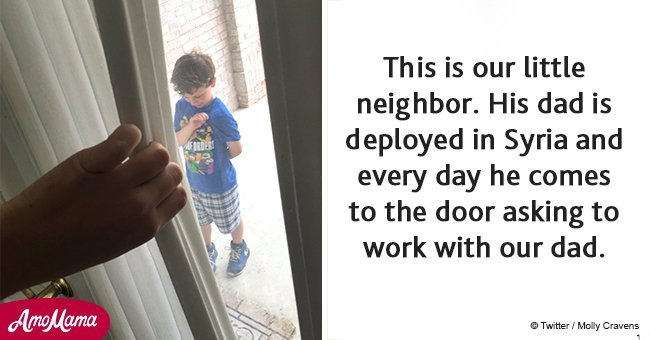 While boy's father is deployed, he turns up at neighbor's house and asks to help dad with chores
Five-year-old Brian Kelly, who loves working on the yard, turned to his neighbor, Dean Cravens, when his father, Air Force Captain Dan Kelly was deployed in Syria.
Dean's daughter, Molly Cravens, took to Twitter to share the photos of the little boy and to remind everyone to be appreciative of their today.
Most children run away from working on a yard that includes mowing the lawn or maintaining the plants in the backyard. But for five-year-old Brian Kelly, these are some of his favorite things to do, along with his father, Air Force Captain Dan Kelly.
Read more on our Twitter account @amomama_usa.
The father-son duo would spend a lot of their time doing yard work which included clipping bushes and raking leaves.
Little Brian was shocked and crushed when his father announced that he was deployed to Syria for six months.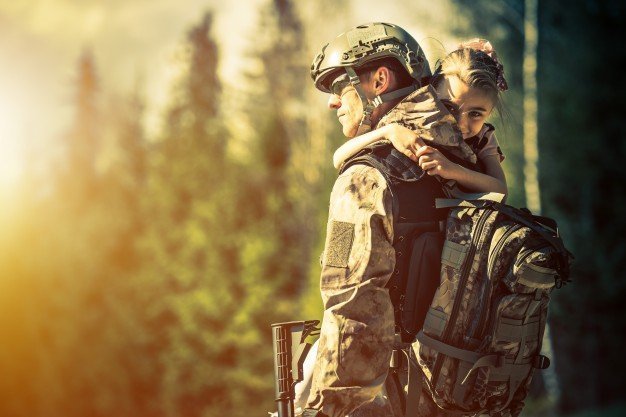 Source: Freepik
Brian could be seen out and about in the garage doing chores that a young boy like him could handle, always wishing for his father to return soon. Brian's mother, Barbara, who would see her son all alone would have tears in her eyes.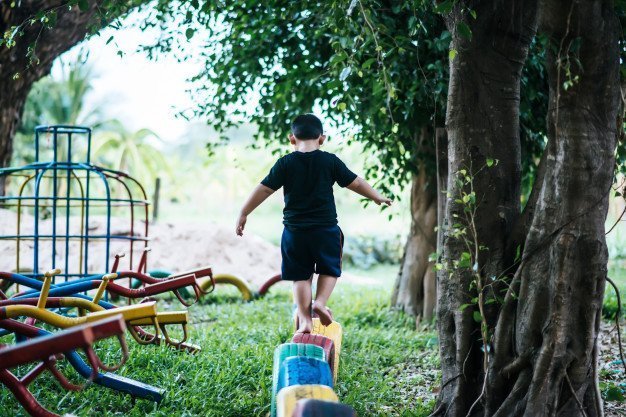 Source: Freepik
A few days later she learned that she was not the only one observing little Brian. For their neighbor, Dean Cravens, it was not hard to spot the boy when he started wandering alone in the yard. Dean was used to watching Brain and his father work together.
Brian knocked on his neighbor's door one day. Dean saw the little guy waiting at the door, and there was no chance that he could refuse the little one.
Speaking to ABC, he said, "I just looked at him, and I could tell he wanted to do some yard work, and I said 'Sure, meet me in the garage. We'll get some tools and go out.'"
Dean and Brian have spent hours together in the yard and do the all the work that the latter missed doing along with his father.
The neighbor, a father of three girls, has become a stand-in father figure for Brain and the happiness he sees on his face is all that he needs to continue spending time and doing chores in the yard.
Please fill in your e-mail so we can share with you our top stories!