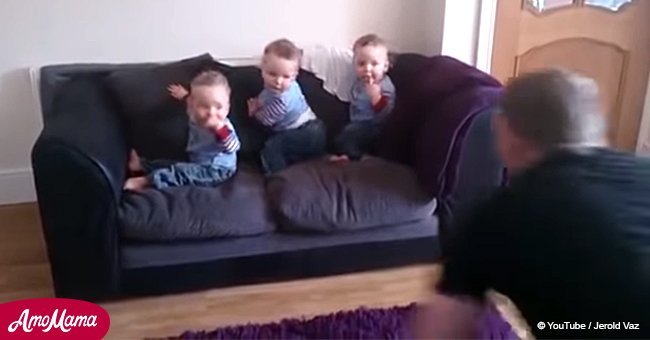 Triplets have sweetest reaction as soon as their father enters the room
Triplets react hysterically to their father surprising them with tickles and roars, and they absolutely love this game.
A video uploaded to YouTube showed a father playing with his three sons as they sit on the couch and eagerly wait for him to approach them.
The game begins when the father pretends to have gone away, but then immediately comes back at his triplets launching an attack of tickles and kisses.
The triplets cannot control themselves and burst into laughter every time their father approaches them. The brief clip proves just how happy the children are to have their father play with them.
Follow us on Twitter to learn more!
The adorable video clip proves that the father has impressed not just his triplets, but also thousands of other internet users, who have enjoyed watching it over and over.
So far the video has gathered over 20,000 likes and has been viewed more than 3 million times. More 1000 people have taken the time to comment on the video and expressed their opinion on it.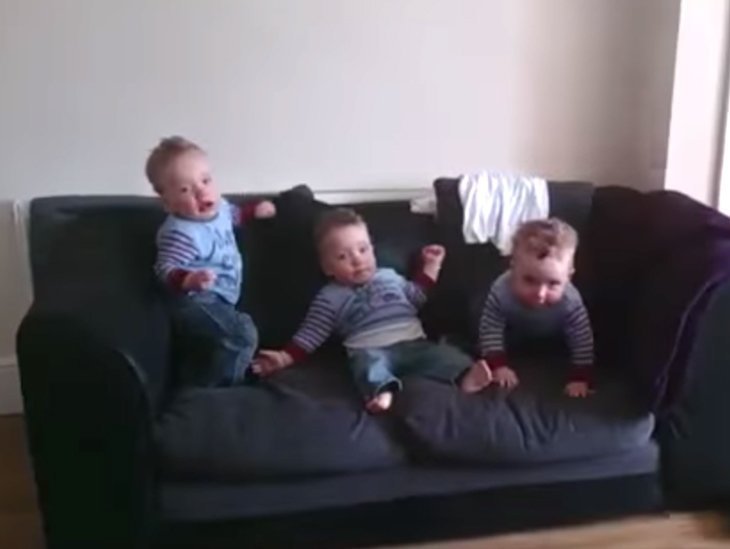 Source: YouTube
One of the commenters, Laura Mackenzie, pointed out that the babies were absolutely loving the game, and teased the father by stating that it was difficult to tell who was happier, 'Them or dad!"
The laughter of babies is one of the sweetest things and they can crack you up as well, any given time. Ruqia Omer expressed similar thoughts when she commented, '[Their] giggling is making me giggle too… God Bless you and your family.'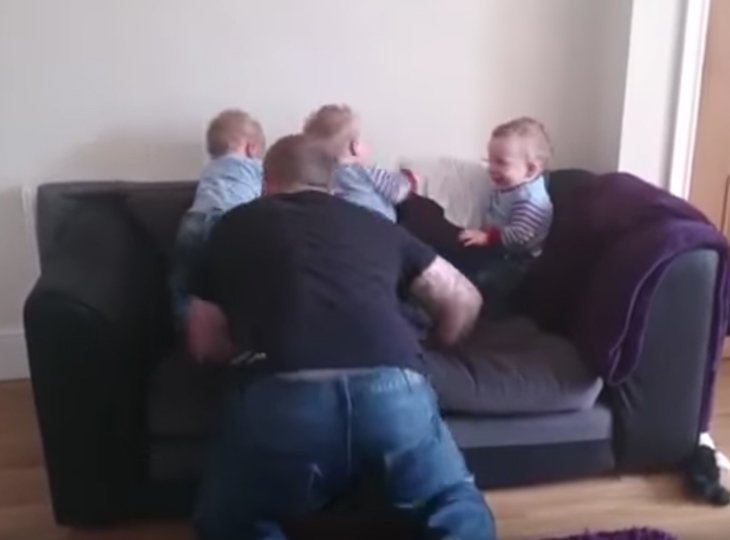 Source: YouTube
One of the commenters, Lucritia Darke, simply wanted to remind everyone just how appealing 'nice daddies' are. She wrote that she put them in the same category as 'funny men' in terms of sex appeal.
Similarly, many other commenters simply talked about how happy the family looked together and showered them with blessings of happiness.
Please fill in your e-mail so we can share with you our top stories!