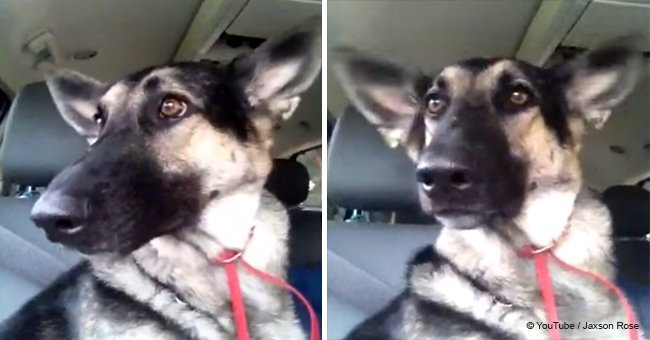 Dog's favorite song plays on radio and her dance moves steal the show
Jaxson Rose, the German shepherd who seems to have a penchant for hip-hop, begins dancing to Flo Rida's hit song Low.
Stephanie Walton shared the video of her pet on YouTube on November 9, 2014, and it went viral instantly.
Both humans and animals enjoy some excellent music. The internet is full of videos of humans and animals dancing their heart out to some foot tapping music.
Read more on our Twitter account @amomama_usa.
The funny dog in the video is a validation of the above fact.
Everyone owning a dog is aware that having a German Shepherd is not a mean task. It is tough to live with them as they can be challenging pets at times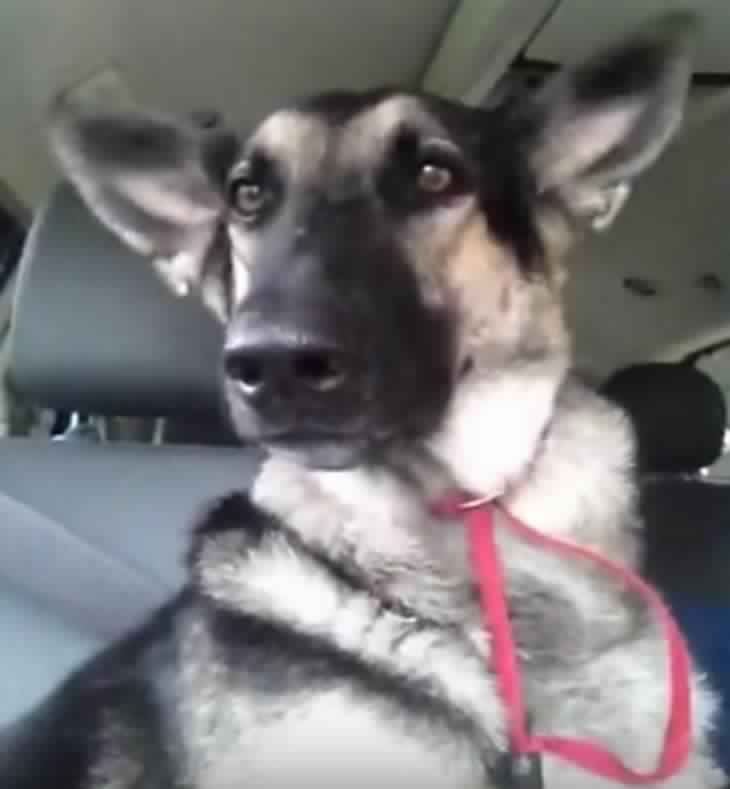 Source: YouTube
Stephanie Watson, on the other hand, would beg to differ as for her dog – Jaxson Rose seems to have an excellent taste in music. According to her, Jaxson is a fantastic companion who lives with her and is extremely fond of hip-hop music just like her.
The German shepherd's favorite number, Watson revealed, is Low. Jaxson not only loves to listen but also dances along to this peppy number especially when it is played over the radio.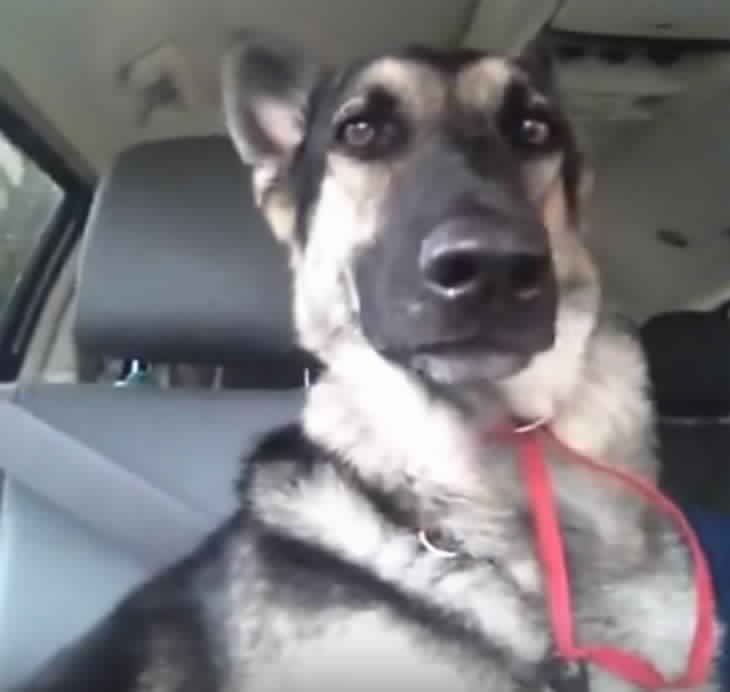 Source: YouTube
The first video was shot and shared on the internet way back in 2014, and it became viral. It was when the dog had first heard the number.
She was in the car with Watson and got excited to hear the song.
Undoubtedly, she did seem to have some help in the video. Someone is moving her ears to the beats. However, it does not take anything away from the hilarious video.
Jaxson's ears are all over the place, grooving to the beats and going back, front, sideways and all around. It is perhaps the best canine choreography ever.
Thanks to the hilarious video, Jaxson and Watson flew to FOX's Cause For Pause television special produced in Los Angeles, California, from their native in Marion, Indiana.
At this event, the dog was even nominated for the Golden Bone Award in the Weirdest Dog Talent video category.
Please fill in your e-mail so we can share with you our top stories!