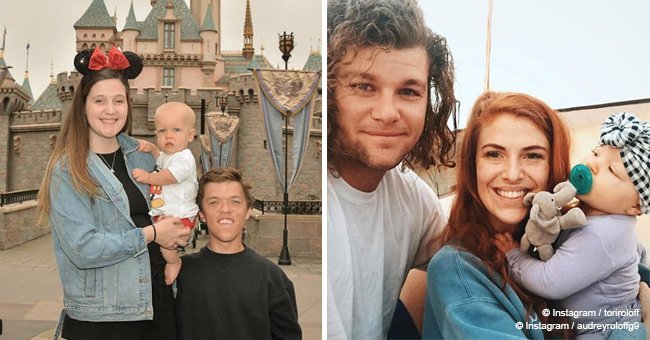 Tori and Zach reveal their future on the show after Audrey and Jeremy's unexpected exit

On Tuesday, Zach's twin brother, Jeremy Roloff announced that he and his family were leaving the Little People, Big World reality series. He revealed that it was a decision he had made a year ago.
His wife Audrey Roloff took to Instagram to share the sad news. When Zach and his wife Tori Roloff were asked if they were leaving too, they revealed that they were staying put.
Audrey and Jeremy Roloff announced that they were leaving the reality show after its most recent season. Tori and Zach Roloff took the time to settle their fans fears on the same day by sharing that they were staying.
Tori revealed on her Instagram Story, 'We're not going anywhere!' She also shared that their baby, Jackson, who was born last year in May, would be staying too
For more on this story go to our Twitter account @amomama_usa. Tori stated that they weren't leaving yet because they felt they weren't done telling their story.
'Our philosophy is if we aren't willing to share something with others we probably shouldn't be doing it. Plus something we're going through can ultimately help others (even though that still baffles me today),' she added.
Jeremy and his wife Audrey shared their departure from the show after 14 years, over 300 episodes, and 17 seasons. In their post, they made sure to announce that the show would go on without them.
He added that they weren't disappearing and had a lot of exciting things in the works. In her own post, his wife revealed that she supported his decision.
In a statement, TLC sent their best wishes to the family of three. 'We wish Jeremy, Audrey and Ember the best, and we are excited to continue to keep up with other members of the Roloff family when Little People, Big World returns next year.'
Please fill in your e-mail so we can share with you our top stories!