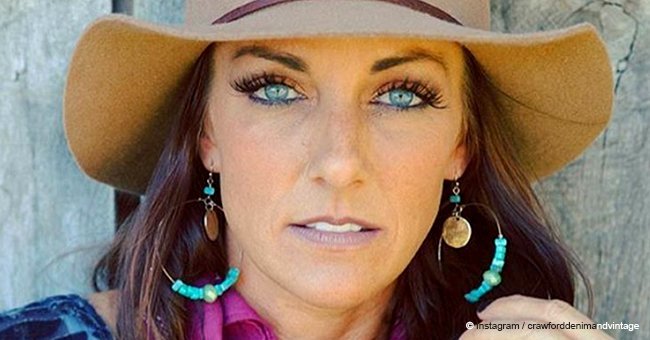 Loretta Lynn's granddaughter Tayla mourns devastating family loss
Tayla, who has continued the legacy of her grandmother, Loretta Lynn, revealed heartbreaking news about her mother.
The singer took to Instagram to share the news of her mother's death on July 8, 2018.
Country singer Loretta Lynn and her family are no strangers to grief. Loretta's oldest son, Benny, passed away at the age of 34 due to drowning.
Lynn, who has multiple gold albums in her career spanning almost 60 years, lost her oldest daughter, Betty, due to emphysema in 2013.
The singer had lost her husband of nearly 50 years, Oliver "Doo" Lynn, after he passed away at the age of 69 in the year 1996.
Even though Loretta has experienced great loss in her life, she has also witnessed a lot of love. Among her dozens of grandchildren, one of the most famous is Tayla Lynn.
The daughter of Ernest Lynn, Loretta's son, Tayla has followed in her grandmother's footsteps and become a singer herself. She performs all over the country regularly including the covers for her grandmother's songs during her tours, according to Country Music Nation.
Tayla has recently been collaborating with Tre Twitty, Loretta's best friend's grandson and Conway Twitty's duet partner.
The duo, Tayla and Tre, sing their grandparents' duets, presenting the music from an old era to the new generation of country fans.
On July 7, Tayla and Tre held a performance together in Tennessee at Lynn's ranch. The show was no doubt very entertaining to all those who attended the big celebration of Lynn and Twitty's music.
While Tayla was on stage, her grandmother called her on the phone to greet everyone who attended the concert.
However, there was some devastating news for the singer the very next day. Tayla shared a photo of her mother on Instagram and revealed to her followers that her mother had passed away that day. She captioned the photo, 'Mama, I miss you so much.'
Later, Tre disclosed a little more about the death of Cindy. He shared the news on Facebook and expressed his support and love.
He wrote, 'We were all cutting up out at Loretta's Saturday night, and she passed away in her sleep a few hours later.' He opined that life was unpredictable.
Please fill in your e-mail so we can share with you our top stories!