La Toya Jackson slammed after posting 'offensive' photo of Michael Jackson
La Toya Jackson remembered her late brother with a heartfelt post on Instagram last month, and while most fans filled her comment section with lovely messages, others decided to slam her for her "offensive" choices. Years ago, La Toya claimed she believed her brother was a child molester.
It's been nine years of Michael Jackson's tragic death, and fans all over the world are still mourning his loss. To celebrate the anniversary of his passing, his sister La Toya Jackson shared two pictures with the King of Pop and a heartfelt on her Instagram on June 25.
"You have been an inspiration to us all! We will always miss you! We will always love you! ‪#MichaelJackson #KingofPop #Gonetoosoon #MJ #icon #legend #humanitarian #Music #songs #Dance #love #MondayMotivation," the singer wrote in her caption.
However, is the choice of photo that's been bothering some of Michael's loyal fans. In the first pic, which shows the siblings arm in arm wearing all white outfits, Michael's head was cut off, probably to fit in on Instagram. The action, for some fans, was disrespectful.
While most of the comments left on La Toya's page were of love and support, and people sharing the grief for the King of Pop, others took the chance to attack La Toya and remind her of some of her past mistakes.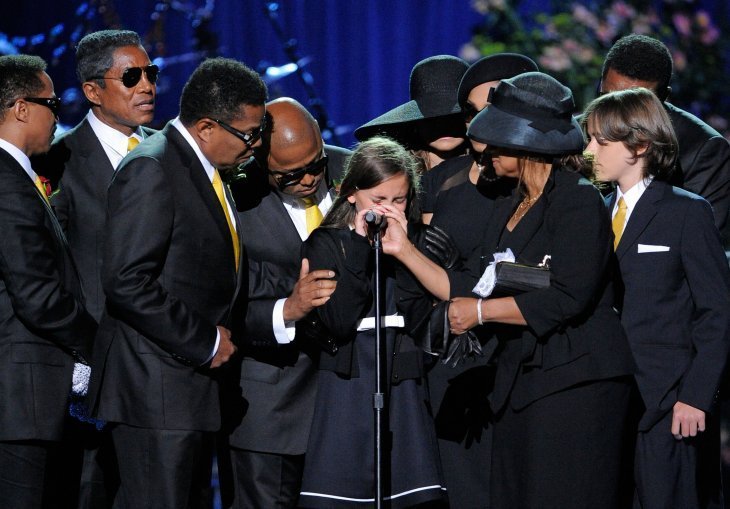 Instagram user @when.you.wish.upon.a.star wrote:
"Am I the only one who noticed that this anniversary post about her brother has him cut out the photo. Although the comment is about her brother, both photos are focused on her... I love MJ and always will, but this annoyed me."
While @juandavid_15 said "Don't be Judas girl... so" and @lynnfaa added, "He is getting flowers from you only after he died #shameless."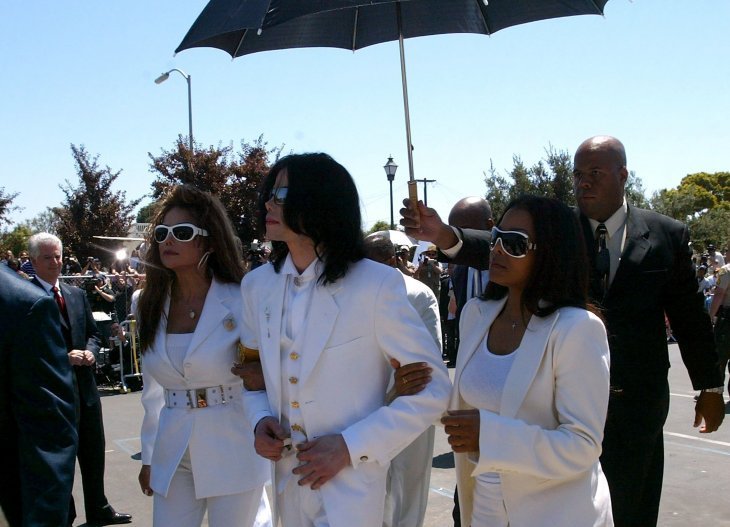 Back in 1993, when Michael faced accusations of molesting his children and other kids, La Toya stated she believed the claims, causing even more controversy around the issue. However, she later confessed that it was her then abusive husband and manager Jack Gordon, who made her said those words about her brother.
The 62-years-old told Access Hollywood two years after Michael's death that she had the chance to clear the air with the star before he passed away. She recounted how the conversation with Michael went down saying:
"He says, 'La Toya, I know what you're gonna say. You don't have to. I know you; I know your heart. I know you would never ever do anything to hurt me,' He said, 'I know he had you do that."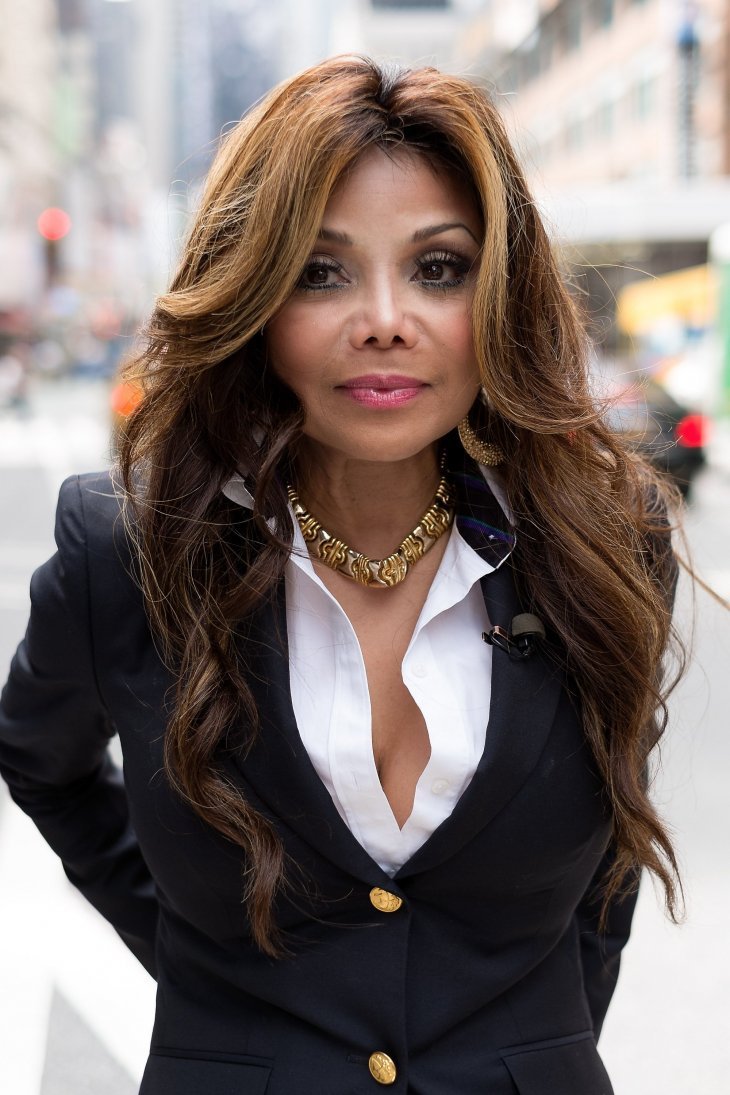 La Toya also revealed that Michael was always aware of the nature of her relationship with Gordon, and he used to call her and tell her to get out of their home before the man was able to hurt her even more. "Michael would call me and say, 'You've gotta get away from him, he's gonna kill you!'" she said. "He knew it wasn't me. He knew someone was forcing me, making me do that."
Jackson also explained she and Michael were best friends, and in a recent interview with US Weekly, she recounted some of their childhood experiences related to food, including Janet Jackson, after she made an appearance at the show of "Worst Cooks in America: Celebrity Edition."
"Janet would eat anything. Actually, she was so cute as a kid. When she was in kindergarten, she would come home from school, pull her whole little stool up to the oven, put a steak in, go watch cartoons," she said. "As soon as the cartoon goes off, she knows the steak is ready. We used to get the biggest kick out of it, laughing. She would go to the oven and pull it out and eat it and then go back and sit down and watch her little cartoons."
As for Michael, La Toya revealed he loved vegetables. "[Michael] just loved vegetables. He didn't eat meat, so he would have vegetables constantly, and they're done differently," the star explained. "And then, of course, his go-to snack food was always chips."
The "Like I Do" singer also revealed some cute stories about Michael's dearest chimpanzee, Bubbles. "He was just adorable trying to help the chefs in the kitchen cook," but Katherina Jackson was not having it, as La Toya recalled:
"My mother was always against that, but there's nothing you could do about it when the chefs are saying, 'Bubbles, go get the plate over there! Go get the knife!' And he's trying to stir the pot, and my mother goes, 'Do not let that animal stir the food!'"
Just two weeks ago, La Toya and the rest of the Jackson family suffered another loss after the death of the patriarch of the family, Joe Jackson, who lost his battle with pancreatic cancer.