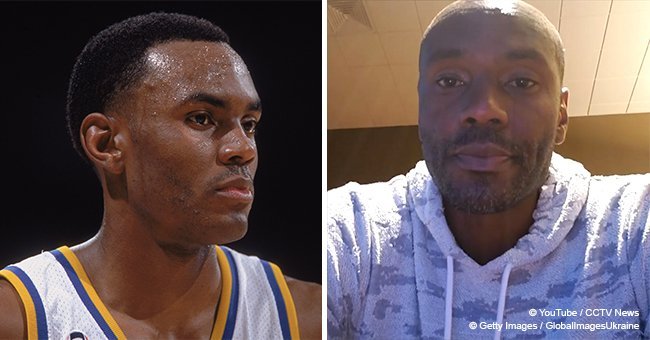 Former UCLA star Billy Knight dies after recording heartbreaking 'goodbye' video

Authorities have yet to confirm what caused the death of former UCLA basketball player, Billy Knight, but he may have took his own life based on a video he recorded prior to his death.
Knight, 39, who was a guard and forward at UCLA from 1998 to 2002, was found dead on a roadway in Phoenix last July 8, 2018, as reported by CCTV News.
The Maricopa County Medical Examiner's Office has yet to confirm what caused the former basketball player's death, but it is now believed he may have committed suicide.
Follow us on our Twitter account @amomama_usa to learn more.
In the goodbye video, which was posted on the YouTube channel of CCTV News, Knight emotionally talked about living a life full of sin
"I am lost in life and I feel like there is no hope... I just feel like I can't continue on," he says.
"I feel like I didn't belong here on earth. My time is up. I will take my chances. I will be in Heaven or Hell," he continued.
Knight said he was hearing voices in his head but he never sought for professional help. He kept castigating himself, saying that he had sinned against many people by using them for his own benefit.
He asked others who are going through depression or other forms of mental illness to seek help.
He also encouraged people to cling to their faith, regardless of what religion they may be subscribing to.
Knight said he grew up religious but faltered as he became an adult.
Towards the end of the video, the former basketball player broke into tears as he said goodbye to his loved ones and asked for their forgiveness.
Knight had played professionally in France and Japan after he wasn't picked in the 2002 NBA draft.
He also worked as a basketball operations assistant for the Northen Arizona Suns of the developmental G League in the 2016-2017 season.
Please fill in your e-mail so we can share with you our top stories!