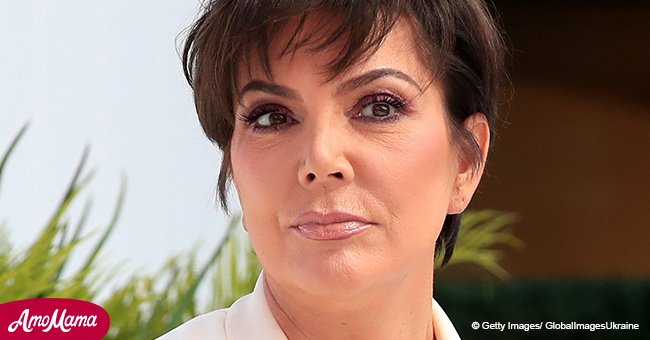 Kris Jenner opens up about cheating on her husband Robert Kardashian
In a candid interview with Keeping Up With The Kardashian's matriarch Kris Jenner, she admitted one of the things she regretted the most in life. She shared that cheating on husband Robert Kardashian Sr. was something she wasn't proud of.
The star was interviewed for Fox News Channel's OBJECTified where she spilled the beans. Her affair is what caused Kardashian to file for divorce and leave her.
Kris Jenner, 62, spoke to host, Harvey Levin, for Fox News Channel's OBJECTified where she touched on her marriage to the late Robert Kardashian Sr., 59. He was diagnosed with esophageal cancer in July 2003 and died less than eight weeks later, on September 30, 2003.
In the sneak peek at the interview, Jenner revealed how her infidelity tore their relationship apart. "I married Robert when I was 22 years old and I got pregnant on my honeymoon - I had the happiest life you could've dreamt about," she recalled.
For more on this story go to our Twitter account @amomama_usa. She confessed that at some point she figured the grass was greener on the other side which prompted her to cheat.
Jenner previously opened up about cheating on Kardashian in her 2011 memoir, Kris Jenner…And All Things Kardashian. In 1989, she had an affair with a professional soccer player who was a decade her junior.
"Which wasn't — nothing I'm proud of. When I look back on it now, probably one of my biggest regrets in my life is that that marriage fell apart."
Kris Jenner, Fox News OBJECTified, July 12, 2018
She and Kardashian were married from 1978 to 1991. They had four children together Kourtney, 39, Kim, 37, Khloé, 34, and, Rob, 31.
Jenner admitted that she was devastated when Kardashian filed for divorce. He, a high-powered businessman and attorney, cut-off her credit cards as well.
"I didn't have anything," she recalled. At one point she went to the market and her credit card didn't work and she was shocked at the reality of not being able to buy a small thing such as a tomato.
In 2016, Jenner told Harper's Bazaar that the divorce was one of her only regrets. At the time, she acknowledged that Kardashian had been wonderful and amazing.
She shared that they had a beautiful life together. Her daughter Khloé has also spoken out about the divorce, saying she would never be unfaithful because of what she witnessed between her parents.
In 2016, on a Kocktails with Khloé episode, she revealed how the cheating had destroyed her father. She also remembered seeing the regret her mother had.
Jenner's full OBJECTified interview will air on Sunday at 8 p.m. ET on Fox News Channel.
Please fill in your e-mail so we can share with you our top stories!