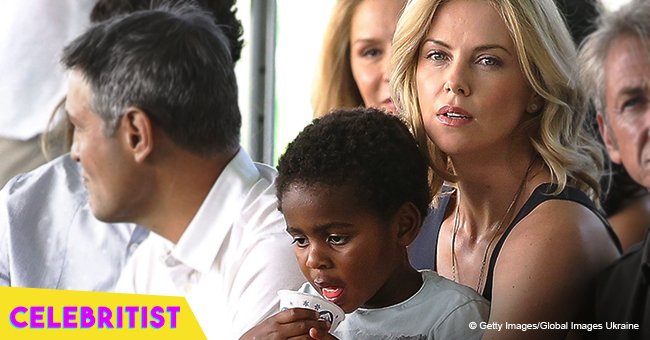 Charlize Theron slammed heavily over black adopted son's latest hairstyle and 'girly' outfit

After her son dressed up in braids and a girly outfit, Charlize Theron was heavily criticized by people on the internet.
The way her son dresses up has been an issue for years, and now that she headed out with him dressed up in a girly jumpsuit and girly braids, the internet had a lot to say.
While men and boys have their hair braided all the time, Jackson's hair had beads on them, which is usually a style popular with young girls. Precisely because she looks like a girl, people who don't know who he is actually mistook him as a young lady.
While there seems to be no problem with Charlize when it comes to dressing up her son in a particular way, Twitter went crazy about how they felt about Jackson's latest hairstyle and overall outfit.
Despite all the criticism she has been facing about being a mother, Charlize Theron has shared some real thoughts about motherhood and being a single mother onThe New York Times just a couple of weeks ago.
"I just remember my body and my brain not really being on the same page [about adopting children]. That period, especially the first couple of months, is so all-consuming that you have these small moments where you realize how far you have pushed yourself aside just to make sure this little thing stays alive."
Theron has yet to share her thoughts about what the Internet has been saying about her and her son Jackson, but we could expect her not to care as she proudly steps out with him looking the way he wants to look.
Please fill in your e-mail so we can share with you our top stories!