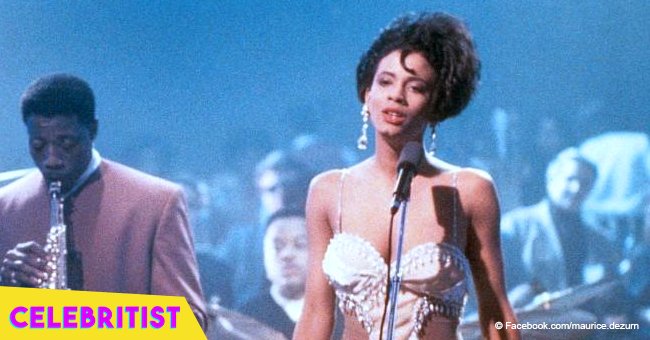 Remember Clarke from 'Mo' Better Blues'? She's now 52 & has a teen daughter who looks just like her

Actress Cynda Williams, best known as Clarke in Mo Better Blues, took to Instagram to share a photo of herself and her daughter showing an uncanny resemblance.
In the image, Cynda appeared wearing a black ensemble and bright red lipstick while her daughter, sixteen-year-old Sophia, was shown wearing a black turtle-neck shirt, a matching turban, and red lipstick, just as her mother.
One of the aspects of the picture that attracted more attention was how similar both of them looked. The only noticeable feature that was different in the post was the color of their eyes as Cyndas are brown and Sophias are greyish.
As soon as she uploaded that photo, her friends and followers took to the comment section to share their thoughts.
One of them was Instagram user Shawn Green, who confessed that everything about Cynda was very beautiful. User Connie Martin chimed in and said that beauty begets beauty, and 'golden hearts inside,' as well.
According to I Love Old School Music, Cynda has not gotten as many acting roles as she would like to, but she began her music career by becoming a jazz artist. She has got several singing gigs across the country and she even performed at the D.C. Jazz Fest in June this year.
Sophia apparently will not follow her mother's footsteps as she is more an athlete than an actress. Cynda usually uploads photos of her daughter playing basketball and posing next to her teammates holding trophies.
Cynda got married to Roderick Plummer in 2001. However, it's unclear whether they are still together or not because she has not shared any photo of him on social media lately.
Roderick is a former football player who works as an entertainment lawyer and has been in the business for a very long time, reported I Love Old School Music.
Please fill in your e-mail so we can share with you our top stories!