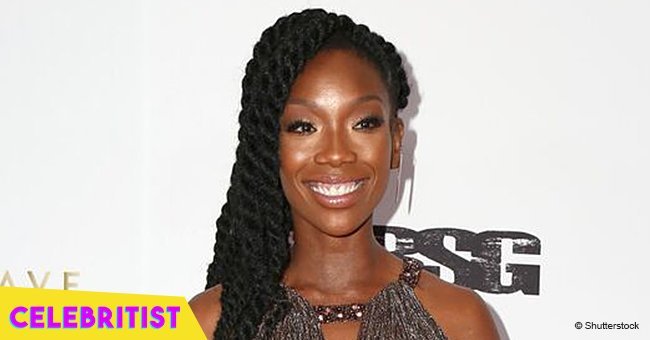 Brandy shares pictures from her daughter's 16th birthday party
Singer and songwriter Brandy Norwood recently shared photos from her only daughter's sweet sixteen birthday party. The girl spent her actual birthday shopping around Rodeo Drive thanks to a generous gift from her famous uncle.
Sy'rai Iman Smith is Brandy's daughter with music producer Robert 'Big Bert' Smith, and because she's the only child in the superstar life, is safe to say the 16-years-old has a pretty good life.
Not only does she has everything a teenager could ask for, but she also has an incredible relationship with her mother, to the point were Brandy revealed they would be best friends if they were the same age.
The girl recently celebrated her 16th birthday, and as expected, Brandy threw a party for her. Even though the singer didn't share a bunch of pics from the birthday bash, the few ones she posted on Instagram are enough to deduct the mother-daughter duo had an incredible time.
In the pics, Brandy and Sy'Rai are posing in front of a festive black and golden curtain as they strike different poses, wearing several funny hats and other party props through the pics. A feathered boa, a Mickey Mouse glove and headphones are some of the articles that the pair rocked in the adorable pics.
Brandy shared a heartfelt message for her daughter in the caption, as she wrote:
"If I was 16 she would be my best friend in the whole wide world and if she was my age, it would be the same! @syraismith I'm so thankful that you're my daughter and I'm your mother!! Your party was the best!!! #goldenswestest16"
A few days before the party, Brandy took Sy'rai on a shopping spree down Rodeo Drive, where the beautiful girl spent a generous check that her uncle Ray J and his wife Princess Love send her. In the pic, Sy'rai looks more than happy holding Gucci and Balenciaga bags while rocking a Gucci white t-shirt and a mini denim skirt.
Brandy wrote in her caption:
"When you get your #sweet16 birthday money from your Uncle @rayj and your Auntie @princesslove....then you wanna go to #RodeoDrive for the first time .... @syraismith don't get used to it 16..."
Like her mother, it seems like Sy'rai is interested in the music industry, and Brandy couldn't be prouder as she gushed about her daughter's talent on Instagram a few months ago. In the short clip, Sy'rai is heard singing while playing the ukelele, but she gets interrupted by her own laugh.
"So irritated that @syraismith only recorded 3 lines and laughed at the end of a good note but she Is fire. She writes, sings, plays piano and the ukulele... I don't know what to do with myself.... #proudMom."
Sy'rai might have a future in the music industry if she decides to follow her mom's steps. The girl has talent.
Please fill in your e-mail so we can share with you our top stories!