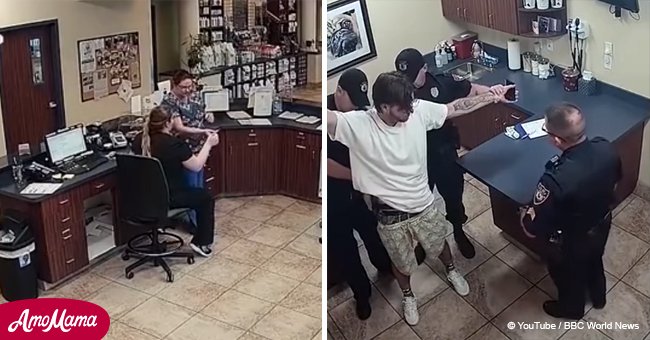 Woman held hostage slips note to vet staff begging for help
A woman handed a secret note to a veterinary worker to escape from her abusive boyfriend.
A video has emerged showing the moment Caroline Reichle, 28, slipped a note to a veterinary clinic worker, explaining her boyfriend, Jeremy Floyd, 39, was threatening her and begging them to call the police.
The incident took place in May 2018, when Reichle went to the DeLand, Florida animal hospital with Floyd.
Follow us on our Twitter account @amomama_usa to learn more.
In the footage, Reichle can be seen walking up to a woman working behind a desk and giving her a note.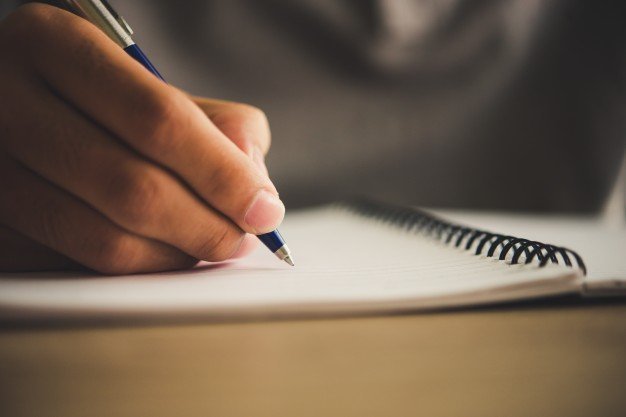 Source: Freepik
"Call the cops. My boyfriend is threatening me. He has a gun. Please don't let him know," the note read.
Reichle then walks away as the veterinary worker reads the note. She then hands it to a co-worker to read it as well.
In the video, Reichle's face is obscured to protect her identity, which was later revealed.
The clip then switches to the moment police entered the examination room where Floyd and their dog are waiting to be seen by a vet.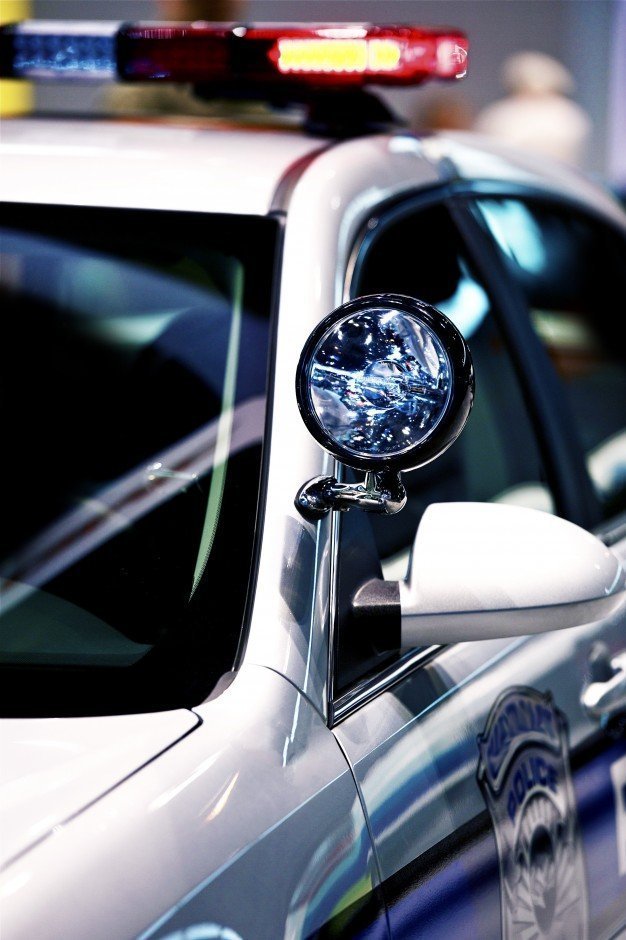 Source: Freepik
Since Reichle's note indicated her boyfriend had a gun on him, the police immediately took it away. Floyd is then arrested and taken into custody.
The footage ends with Floyd being led out of the room.
Before the arrest, Reichle was allegedly beaten by Floyd for days. The latter has since been charged with aggravated assault with a firearm, false imprisonment, possession of a firearm by a convicted felon, possession of ammunition by a convicted felon and simple battery.
As reported by The Orlando Sentinel, Floyd wouldn't let Reichle leave the house for two days straight. He beat her all of Wednesday and even pointing a gun at her.
At one point during the couple's fight, they both attempted to grab hold of the gun, and two shots were fired. Both bullets hit a wall, and nobody was injured.
According to Police, Reichle spent the whole next day in bed with a head injury from the beating. However, she managed to convince Floyd to let her take their dog to the vet on Friday.
Floyd agreed but insisted on escorting Reichle and brought a loaded gun with him, threatening to kill her and her family on the drive to the vet.
After Floyd was arrested, Reichle was treated at the hospital for a black eye, head injury, and bruised arm.
Please fill in your e-mail so we can share with you our top stories!