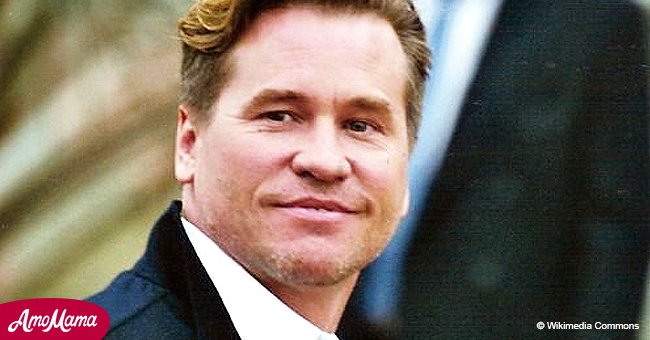 Rare public appearance of Val Kilmer and his mini-me son after actor's cancer battle
58-year-old Val Kilmer enjoyed an evening out with his son Jack and his girlfriend to encourage them for their movie Carte Blanche.
The film and stage actor took to Facebook to share a photo from the event at the Roosevelt Hotel, New York City, on June 14, 2018.
The photo has him posing with his 23-year-old son Jack and his girlfriend, Eva Dolezalova.
He wrote that he was proud of the two of them for their collaboration on the creation of Carte Blanche, primarily because they generated 'such interest in a short when many small budget films can't get this much attention.
According to People, the film shows a young actor coming to terms with fame after he is cast as the lead in a big movie.
Kilmer, who battled throat cancer for more than two years, made a rare public appearance with his son. People reported that the actor was diagnosed in 2015.
He was taken to the hospital for a tumor but had denied rumors of his ill-health for some time. He opened up about his battle with the disease in 2017.
According to the Hollywood Reporter, the treatment on his trachea changed his voice and that The Saint star is often short of breath.
Later, Kilmer confessed he was miserable and distraught during the trying time in his life, during which his daughter, Mercedez, was treated in the same hospital he was in after her vehicle accident.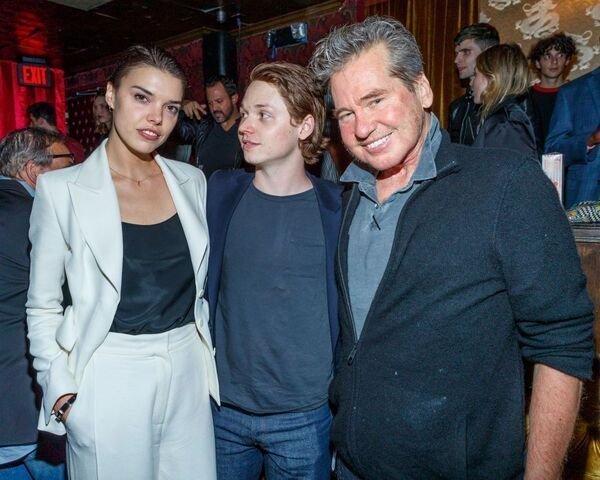 Source: Getty Images/ GlobalImagesUkraine
A Christian Scientist, he credits his faith for seeing him through the worst of his times. The actor underwent successful chemotherapy sessions, and he won the battle against cancer.
After a break of a few years, Kilmer will return to the silver screen when he reappears in one of his most famous roles, Tom 'Iceman' Kazanski, in the film Top Gun: Maverick.
The film, which also stars Tom Cruise, is scheduled for a July-2019 release. The Mission Impossible actor gave an update on his colleague's health recently.
Speaking to Extra, Cruise said that Kilmer was "well." Renee Bargh interviewed the 56-year-old actor in Paris when he said that his former co-star would reprise the role in the sequel.
He said, "He's doing really well," when asked about Kilmer's health. The sequel comes after more than two decades of the original hit.
Cruise will return as pilot Pete "Maverick" Mitchell when the movie hits the theaters on July 12, 2019.
Please fill in your e-mail so we can share with you our top stories!