Meghan Markle & Kate Middleton stun in summery outfits while supporting Serena at Wimbledon
Duchess Meghan Markle and her sister-in-law Duchess Kate Middleton had their first solo outing together on July 14 to watch the Wimbledon final.
Both women wore very elegant yet casual outfits for their outing as Kate opted for a white dress with a blue-circle pattern all over it. Meghan, on the other hand, opted for a striped blue and white shirt, and white culottes.
As Huffington Post reported, the event represented the first solo outing that both women did. Meghan and Serena Williams, who was playing versus Angelique Kerber, have been very good friends for quite a long time.
The tennis star even attended Meghan and Prince Harry's wedding in May this year, and they have confessed to having a 'wonderful friendship' as Meghan has cheered her on at Wimbledon before.
Serena set clear that Meghan has gone to Wimbledon every year for a couple of years to encourage her. The tennis player added that now Meghan was supporting her from a different role, but their friendship is as good as always.
Later, she said that they have always supported each other by 'being there' for when they are needed, proving that their relationship is very strong, reported The Sun.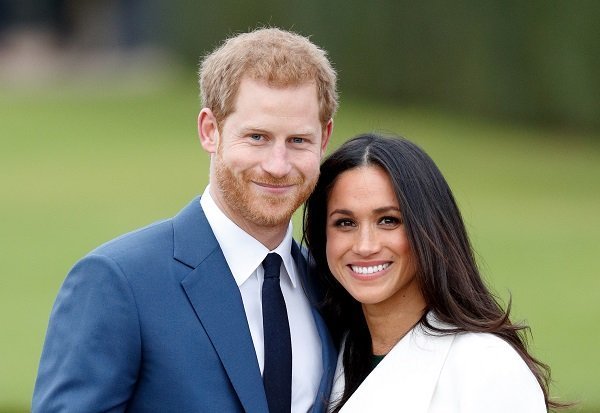 Serena has surprised even herself by reaching the final of such a difficult tournament only ten months after giving birth to her first daughter Olympia.
To make things more difficult for her, she developed blood clots in the lungs and abdomen following emergency surgery, so she has to wear compression sleeves and tights during her matches.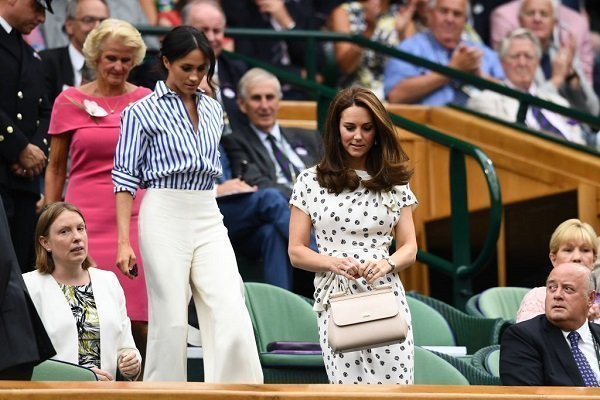 The Sun added that before the tennis match started, both Royal women were spotted talking to the Chairman of the AELTC Philip Brook and his Wife, Gill. After that, they greeted several ball boys and girls at the club and talked to some junior tennis players, as well.
Before heading to the Royal Box to watch Serena and Angelique's match, Kate and Meghan had lunch at the SW19 club. They were not alone, though, as actress Emma Watson was with them.