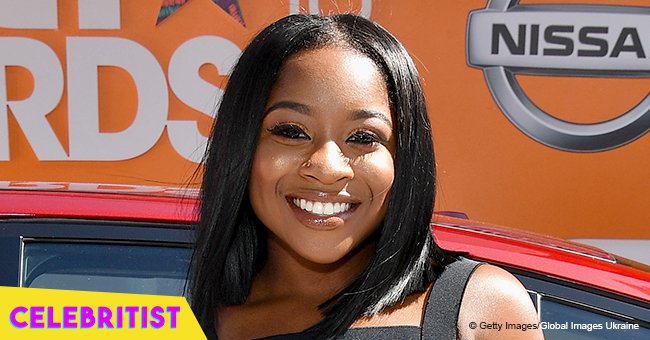 Reginae Carter sparks heated debate after going to a club with much older boyfriend
Lil Wayne's eldest daughter, Reginae Carter, has been dating rapper YFN Lucci for the last months, but their relationship has sparked a heated conversation among worried fans, who believe the man is way too old for the young reality star.
The 19-years-old rising star was spotted clubbing with her boyfriend, as he shared a video on his Instagram of them dancing and getting close. In the clip, YFN made a close-up of Reginae's face as she giggled and said: "Oh yeah, I know I'm beautiful," while smiling and snuggling up to the rapper.
Reginae looked stunning wearing a short black dress with a camo jacket on top, black sneakers and a Fendi printed brown purse. She also shared a pair of pictures to her Instagram account where Lucci is hugging her from behind while she laughs while securing his arms around her.
"Same shii, Different day," she wrote in her caption, adding a cloud and heart emoji at the end.
Reginae Carter and YFN were first spotted by fans cruising around Atlanta in the rapper's car in February, and even though she tried to hide, the cameras were quicker than her. A month later, the couple made their relationship public by making their first appearance at the InstaGala in an Atlanta club.
The event, titled as a "Grown Up Prom," had the particularity of choosing a Prom Queen and King, and Reginae and her boyfriend snatched the crown without any competition. The happy couple showed off their affection publicly without a care for the comments they were getting regarding their age difference.
YFN is eight years older than the "Growing Up Hip Hop" star, but they seem to be very in tune with each other. However, some fans have expressed their worries about the rapper being a bad influence on Reginae's life, not only because of the age difference but also because of his entourage.
Just a few months ago, it was reported that police detained the couple outside a club in Tennesse. A few videos of the incident popped online, but while onlookers said Reginae was with Lucci and they were arrested, the videos only show Lucci talking to a police officer.
Later, Carter took to her Instagram to assure her fans she was okay and not in jail.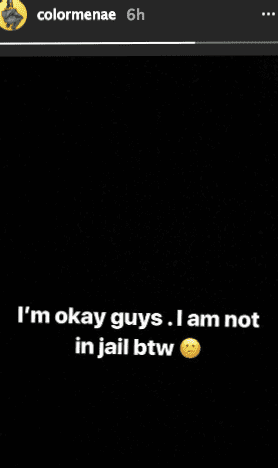 Credit: Instagram/colormenae
Now, Lucci has been arrested once again on Saturday.
While the cause has not been made public, the rapper took to his Instagram stories to say that "the police was hating on me." According to The Shade Room, he was released on bond early on Sunday, but there are no more details about the arrest yet.
Reginae has not addressed the situation publicly but considering she has slammed haters in the past for trying to mess her relationship, she's probably going to ignore the case to avoid the "I told you so" of her thousands of followers.
Please fill in your e-mail so we can share with you our top stories!