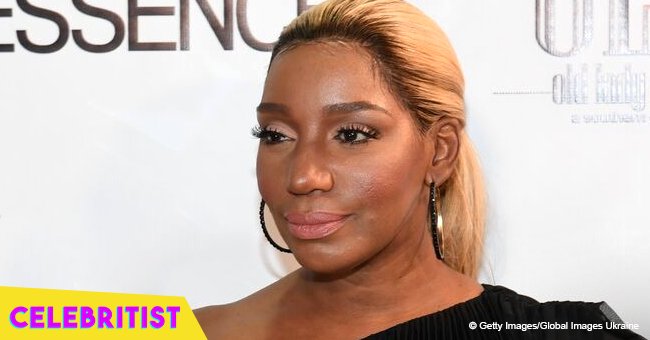 NeNe Leakes shares photo of husband resting near the ocean amid cancer battle
The real estate investor and consultant who became famous for his on-again-off-again relationship with the reality star has been fighting a personal battle with his health lately, and has taken time off to recover.
Gregg Leakes has been battling cancer, but he has kept a calm and peaceful disposition through it all. His wife, NeNe Leakes, even recently shared a serene photo of him enjoying some fresh air while sitting on a balcony overlooking the ocean.
For some people, there is nothing more soothing than the sound of the waves crashing against the shore, and a breath of fresh air. Gregg Leakes made sure to get himself a dose of just that while spending time with his wife NeNe.
Dressed in an unbuttoned blue shirt and a white undershirt, Gregg stared peacefully at the ocean. His wife made sure to take a photo of the scene, saying that her husband has been relaxing and feeling great.
Earlier this week, The Real Housewives of Atlanta star gave a health update regarding Gregg during Sunday's episode of Watch What Happens Live With Andy Cohen.
After bumping into NeNe and Gregg in Miami, Kandi shares that he is doing well.
"Gregg is doing... he's in great spirits. But obviously, as a friend, you hate to even see him going through that. So, it kind of like touched me to see that he's in this situation."
The singer reminded their fans to provide the Leakes family with privacy during this trying time, noting that they need the time and space for Gregg to rest and try to recover from his ordeal.
"Right now we need to just let him have his moment to relax and recover because he's doing a lot better."
That is exactly what the Leakes family has been doing, relaxing and making the most out of their time together since Gregg's release from the hospital.
It has been a few weeks since NeNe revealed that her husband's previous hospital confinement was actually due to cancer. Through an Instagram post, she showed her family's new "normal", which now includes regular visits to the doctor's office.
Like her friend Kandi, NeNe shared with her followers that Gregg is "doing great", and that "the cancer was removed".
She thanked her co-stars, fans, and friends who have been supporting them throughout this rough time in their family's life.
The couple have been on and off again for many years, actually officially divorcing in 2011 after 14 years of marriage. But the couple have been sticking by each other recently, and NeNe is going nowhere since the diagnosis.
NeNe has even shared that she has recently changed her diet in support of her husband. With Gregg switching to veganism after he was given the news, NeNe decided to become a pescatarian, cutting out all meat but seafood.
Gregg and NeNe also have plans to launch a website with the purpose of helping others switch to a healthier eating plan.
Please fill in your e-mail so we can share with you our top stories!