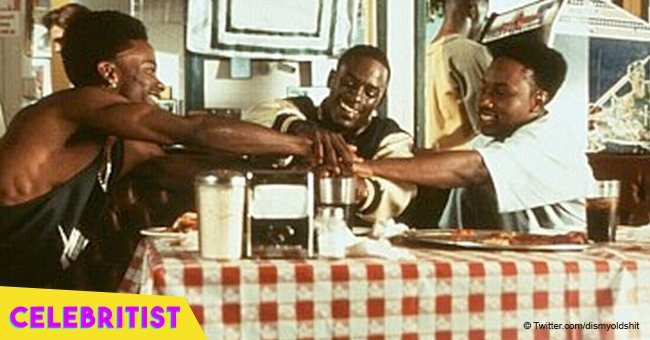 Remember Slim from 'The Wood'? He looks unrecognizable now and has look-alike son
The American actor and comedian was just 20 years old when he got his first acting credit. While he hasn't had many roles since then, he has continued to work in the entertainment industry.
Duane Finley, most known for his breakout role in The Wood in 1999, is also a father today to a young son who seems to be growing up to look more and more like his famous father does.
Finley recently took to his Instagram account to share a series of photos of himself with his boy, enjoying a special day out watching a medieval times dinner & entertainment event.
In the caption, he shared the conversation he had had with his son, explaining that he doesn't find it entertaining to watch sport on his television, only live, and isn't even really all that interested then.
The first image showed the psyched father and son in the car on their way to the event. In the second, they were flashing their passes to the event, and the third saw them wearing paper crowns from the occasion.
Both slides four and five showed short video clips of the event, with men dressed in medieval clothing and engaging in fights in the middle of the ring.
Finley hasn't really had many acting credits since The Wood. He has just 9 more credits from the past 21 years, including The Breaking Point, The Fighter's Prayer, and London.
Aside from acting, Finley has hosted a children's radio show called Kidds Corner, and works as a stand up comedian.
But Finley's most important job so far is definitely that of father, and a brief look through his Instagram account shows just how proud a papa he is, as he regularly shares photos of his and his son's adventures together.
Please fill in your e-mail so we can share with you our top stories!