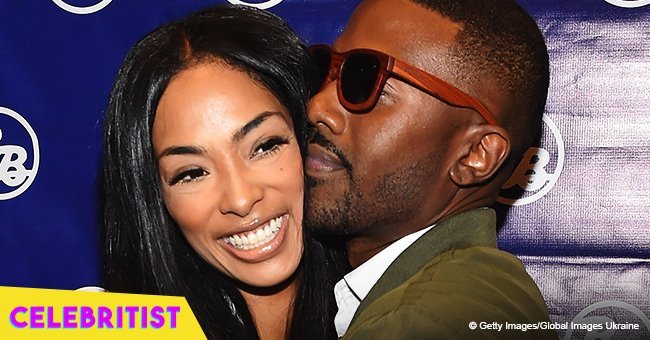 Ray J's wife Princess Love warms hearts with photo of their daughter rocking crown hair bow
After many ups and downs in their relationship, Princess Love and Ray J have finally reached common ground and are now the proud parents of an adorable baby girl. Melody, who's just two-months-old, has been stealing hearts left and right on her parents' social media accounts.
Fans of the VH1 show "Love & Hip Hop: Hollywood" were witnesses of all the downfalls singer Ray J and Princess Love had in their relationship before getting married in 2016. The couple went through a lot back then, but now they're more united than ever and is all thanks to their little blessing.
Melody Love Norwood, born on May 23, has been taking front and center on Princess and Ray's social media accounts as the pair is completely head over heels with the adorable baby.
Princess, 33, recently shared on Instagram a picture of Melody resting on a pink hearted cushion and donning a pink onesie with a matching headpiece made of a big bow with a crown pin on the center.
"My baby's growing so fast," she wrote in her caption, and fans couldn't help but agree with the star.
Six weeks ago, Ray J shared with the world the first close-up of his daughter in black and white. The 37-years-old singer took the time to write a heartfelt message about his baby, expressing his happiness and revealing he couldn't stop crying when she was born.
"Melody Love Norwood," the most beautiful girl in the World!!! I Never thought I would feel God move thru me like this!!! You are my heart and soul!! I will die 4 you! You are the true meaning of love! Your sooooo special I couldn't stop crying when you were born. I will be there 4 you every minute of the way. I will be the best Dad in history! Thank you, God, for giving me some1 to really live 4!"
Ray J documented the whole birth process and made a special music video dedicated to his wife and their daughter. In the video clip, titled "Melody," he was caught crying his eyes out while getting ready to go into the hospital room where Princess Love had a C-section.
He also shared some touching words for his wife after childbirth, expressing his admiration for the woman after witnessing what she went through to bring Melody to his world.
He wrote:
"To watch you go thru all of this for us to have this beautiful Angel! I have so much more respect for u in so Many new ways- you have humbled me to the highest level- if I ever doubted you or didn't show it I am so so sorry! You are my heart and soul! I will always be there for you 4LIFE! And even in heaven!!! THANK YOU THANK YOU THANK YOU."
Is clear that Princess Love and Ray J are in love with their daughter, and we're glad to see this fan favorite couple so happy and full of affection for each other and little Melody.
Please fill in your e-mail so we can share with you our top stories!