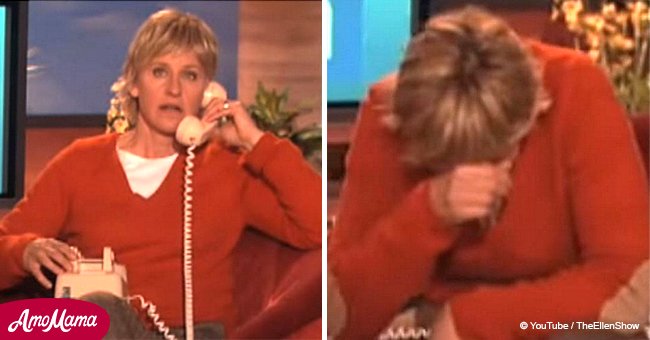 Ellen calls an 88-year-old fan for the first time and gets hilarious confession out of her
Ellen DeGeneres decided to phone up her 88-year-old fan Gladys Hardy live on the air and got a funny confession out of her.
Although this clip is eight years old, the 60-year-old television host still considers this episode one of her treasured memories of all time.
It all started when Ellen, who began performing stand-up comedy at small clubs and coffee houses, received a hilarious voicemail from Gladys of Austin, Texas.
Follow us on our Twitter account @amomama_usa to learn more.
Ellen then decided to call her back, and their conversation had the audience in stitches.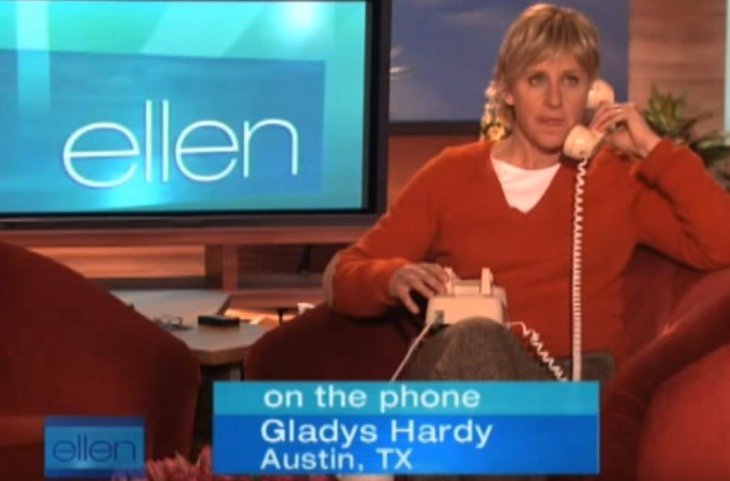 Source: YouTube / TheEllenShow
Gladys' sassy attitude and witty answers have Ellen doubling over with laughter.
The whole audience was also laughing out loud as Gladys surprisingly confesses to Ellen "Listen, I'll be honest with you. I love Jesus, but I drink a little."
Ellen, who received the Presidential Medal of Freedom in 2016, has tears in her eyes from laughing so hard by the time their conversation is over.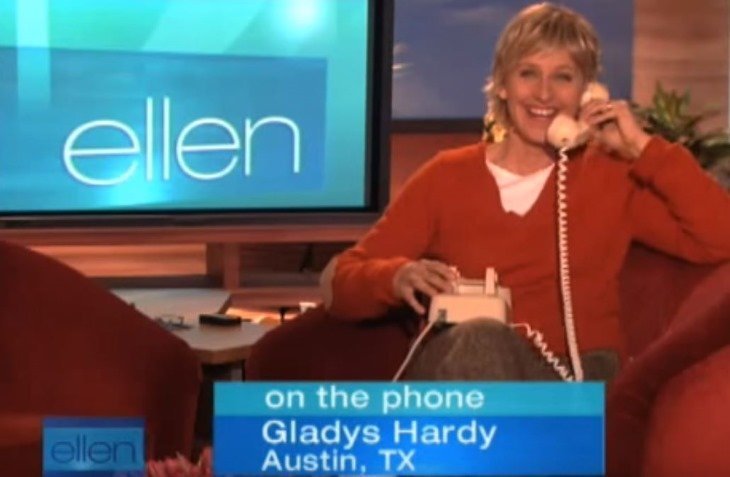 Source: YouTube / TheEllenShow
The video, posted to YouTube on October 21, 2010, has already been viewed more than 6 million times. A lot of netizens also shared their thoughts via comments.
YouTube user Vava Billy wrote: "I don't care how many times (you) watch it, it's getting funnier every time."
"Recently started watching Ellen. She makes my day. I'm finally laughing out loud for the first time in 8 years. Thank you ," Michelle Schlitten added.
"Ellen's laughter is so genuine at 2:28, I don't want to believe the rumors saying Gladys is some guy from Ellen's staff. Please tell me this was not made up. Can't stop playing the video, it's therapeutic. BEST ELLEN VIDEO EVER, I LOVE HER," commented Federica Bressan.
"I've probably commented before, but I have to tell you Ellen . . . this is truly a great moment on your show," wrote Sonnie Kiffe.
Please fill in your e-mail so we can share with you our top stories!