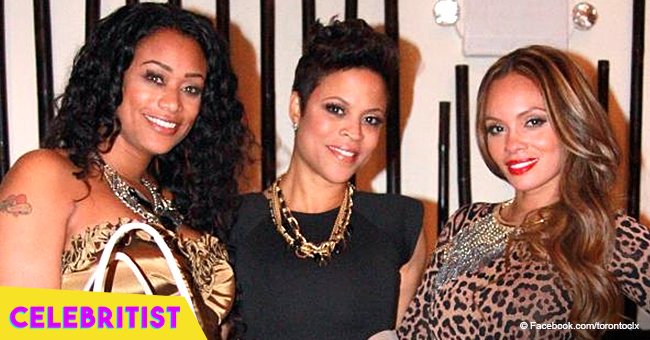 Shaunie O'Neal gets slammed after going on vacation with Evelyn Lozada without Tami Roman

In a surprising move, Shaunie O'Neal goes on vacation with Evelyn Lozada in the Bahamas without their co-star Tami Roman.
"Basketball Wives" stars Evelyn and Shaunie posted a fun video of them hanging out by a pool in the Bahamas, which left fans confused.
In the video, O'Neal sported a neat braid, while lounging in the pool with Lozada and two of their other friends. Due to this move, fans are starting to believe that the reason Shaunie is spending more time with Evelyn and less time with Tami Roman is to get more viewers to their show.
According to Atlanta Black Star, Tami and Shaunie began to distance themselves from one another after Tami revealed that Jennifer Williams had told her that Lozada slept with O'Neal's ex. Fans then started to wonder why she forgave Evelyn and not Tami when she had always been closer to the latter.
In past interviews, the publication recalled that O'Neal would call Tami a "sweetheart", and Evelyn a "bully". However, it seems the tables have turned and now Shaunie is choosing to side with Ev, even going on a luxury vacation to the Bahamas with her and the rest of their friends and family.
Due to this presumed publicity stunt, fans have gone off on the reality TV star on her Instagram comment section. In the photo she posted, they began calling her out for having no respect for Tami and calling Shaunie "fake" for what she has been doing.
Despite this, Evelyn and Shaunie still seem to be enjoying their vacation and have not said a word about the issue going on among the three of them.
Please fill in your e-mail so we can share with you our top stories!