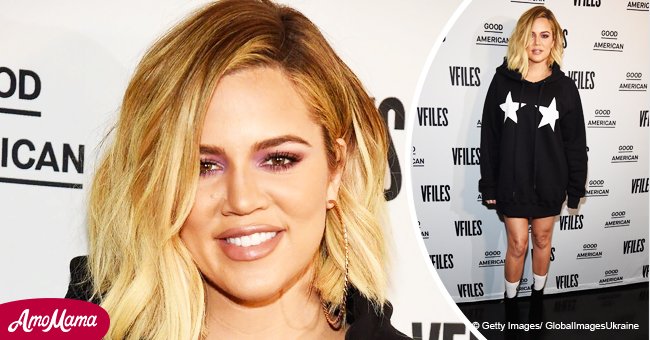 Khloé Kardashian lost more than 30-lb since giving birth to baby True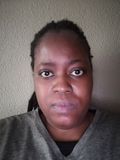 Khloé Kardashian, the reality star from Keeping Up With The Kardashians has revealed that she'd lost a lot of baby weight since giving birth. Her only child, True Thompson, was born in April.
The star frequently shares images of herself on Instagram which show the weight loss. She also shared how she managed the amazing weight loss in such a short time.
On Monday, Khloé Kardashian shared via her app that she had lost 33-lbs. She wrote in her post that after she gave birth to True Thompson, she never pressured herself to lose the baby weight.
Instead, all she wanted was to get back to her regular routine from before she got pregnant. At the time, the star would work out 5 to 6 times a week.
For more on this story go to our Twitter account @amomama_usa. Kardashian welcomed True this year with her boyfriend Tristan Thompson.
The star carried on sharing that her daughter had turned 3-months-old on July 12. She confessed that for the first 6 weeks after True was born, she wasn't able to work out.
However, she was shocked to find out that she'd lost 33-lbs. 'I'm chalking this up to the combination of breastfeeding and being very active during and after my pregnancy,' the star revealed.
Kardashian admitted that she never compared herself to other women and focused on her own journey. 'Staying healthy and active is something that's very important to me. Exercise is something I've always used to maintain my sanity and relieve stress,' she added.
Having a baby hasn't meant that she's lost herself and still makes sure that she has time for her exercises and 'me time.' Since True's birth, Kardashian has been documenting her post-baby workouts.
A month after her child was born, the star showed off her five-week post-baby workout results in a Snapchat video. At the time, she shared that she'd been working out for 11 days and was feeling really good, but tired.
Kardashian has also focused on eating more protein, fruits, vegetables, and fewer carbohydrates. She's currently on a low-carb diet created by her nutritionist, Dr. Goglia.
The best part about the diet for the star was that she was always eating and never got hungry. She explained that the low-carb lifestyle appeared difficult but was easy to follow.
Please fill in your e-mail so we can share with you our top stories!