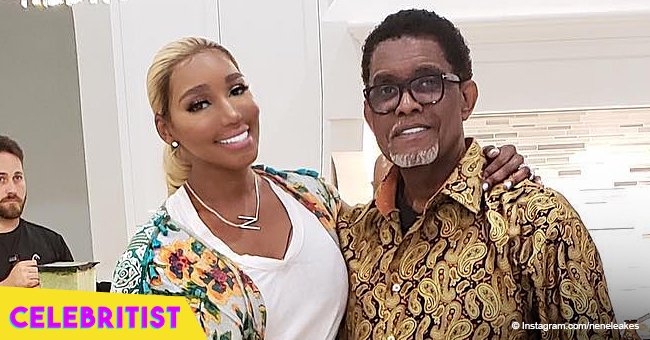 NeNe Leakes shares pic of husband soaking up the sun on the beach after cancer diagnosis

Nene Leakes shares a photo of her husband looking healthy as she updates fans regarding his cancer treatment and the direction they're taking.
Since her husband Gregg Leakes was diagnosed with cancer a month ago, NeNe Leakes has been busy tending to him as well as updating their fans of his condition.
Her latest update is accompanied by a photo of her husband standing by the beach and looking up in the sky Gregg appeared in good health with hardly any real sign of weight loss despite his condition. A good sign as NeNe reveals the direction she and her husband decided to go for his treatment in her caption.
"You guys stay asking for an update on Gregg! We have partnered with a new site called livetolivelife which launches soon! We thought working with these people was the best way to go. It's an health and wellness platform that will give lots of informative info, articles, workout routines, doctors, holistic info, food menus etc."
NeNe also took the opportunity to respond to concerned fans who've offered their advice particularly about the water Gregg is taking.
"A lot of you hit me up about the water i posted a few days ago with your opinions! Listen there's lots of companies offering us waters, supplements and a number of other things. Just trust that we are sifting thru things to find what we feel will work best! Thank you for always giving us your good info. It has truly helped! Gregg's weightloss don't look too bad huh."
The 'Real Housewives of Atlanta' star's latest update reveals her undying optimism, the same one she carried with her when she first found out about Gregg's disease. She vowed to fight it while trying to live their "new normal."
On Father's Day, NeNe bonded with Gregg by teaching him how to take pics for social media. At the Fourth of July, the couple went on a date to see the fireworks as NeNe had cocktails while Gregg downed water.
Here's looking forward to Gregg's full recovery.
Please fill in your e-mail so we can share with you our top stories!