Customers surprise Waffle House waitress with 'generous' tip
Lauren Ball received $600 tip from a customer who wants to do beautiful things for people.
The waitress at a Tennessee Waffle House was surprised when she saw what was written in the tip line on the receipt of one of the customers.
Ball, from Kingsport, Tennessee, was broke after spending for her 2-year-old son's birthday party, according to Times News.
Follow us on our Twitter account @amomama_usa to learn more.
She wanted to make as much money as possible because she was set to leave on vacation with her father to Florida.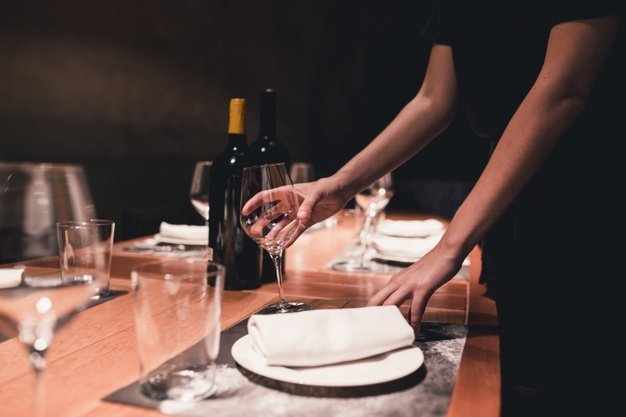 Source: Freepik
Ball then decided to put in one last shift at Waffle House on Stone Drive.
That night, Ball knew she would be blessed to make $30, and she'd be having a great night if she made $60.
While finishing up her shift at around 4 a.m., a customer walked into the Waffle House.
Ball told WJHL: "I was ready to go home, I didn't even want to wait on him but I was the only waitress working."
After having a friendly conversation with some customers, she went outside to have a smoke. Then, one of the men followed her outside and they started talking.
The man told her that his friend was going to leave her a $200 or $300 tip, but she didn't buy it.
When Ball went back inside, she was astounded to find out that the man hadn't been lying. The customer left her a $600 tip.
"It took my breath away," Ball said. "It made me sick to my stomach, but in a good way."
She ran outside as the customers were leaving and gave the man who left a tip a big hug.
Ball was overcome with emotion. In tears, she thanked him for the generous tip.
When she asked him why he would do something like that for a stranger, the man replied that he just like to do nice things for people.
"I cried and told him he was an angel, and he would never know how much that meant to me," Ball said.
The single mother explained that she would never forget about the man's act of kindness. She hoped that one day, she be able to pay it forward and do something nice for a stranger herself.
Please fill in your e-mail so we can share with you our top stories!