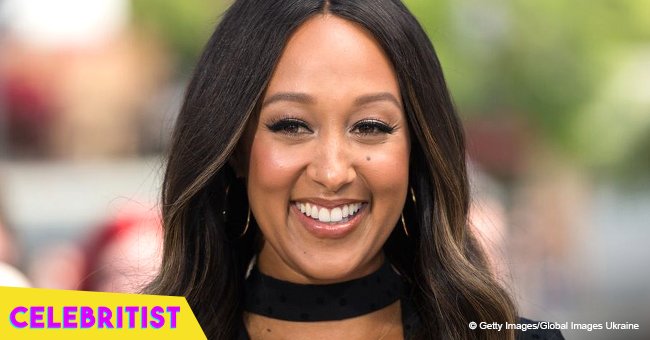 Tamera Mowry shares picture of daughter Ariah and her 'first crush'
It looks like Adam Housley has a huge problem coming his way after Tamera announced her daughter's "first crush". In a photo posted on Instagram, she made sure to take a photo of the precious moment where she realized that her daughter is growing up to be a little lady already.
While on a play date with one of Ariah's friends, Tamera revealed that the guy in the photo was actually Ariah's "childhood crush". This statement from the "The Real" co-host is enough reason for her husband Adam to panic, especially since fathers are extra protective of their baby girls.
Fans supported this sentiment, hitting the comment section of the post with hilarious reactions to the "first crush" fiasco.
"@whinenspritesHer first what? No no. I'm telling Adam. Adam! Her first what?!"
In the photo, Ariah donned a beautiful pink tutu dress that Mrs. Housley noted was her daughter's favorite, while her little friend sported a red Mickey Mouse shirt. The young duo was out on a field playing with a cardboard box painted yellow and red.
While her playmate might be her first official crush, he isn't the first guy the youngin has had mad respect for.
Previously, Tamera shared on "The Real" that her brother Tahj Mowry is the only person in their family that Ariah does not give the side eye to.
" She gives the side eye to everyone. She can be in the worst mood. I remember she was teething on Aden's birthday party and she was not feeling it. The moment… I tried to you know, take pictures of her and everything… The moment this one walks in… [points at Tahj] She just starts smiling, her eyes get bright. She loves her uncle and so does Aden."
Sorry, Uncle Tahj, but it seems like somebody else is making Ariah's eyes turn bright these days!
Please fill in your e-mail so we can share with you our top stories!