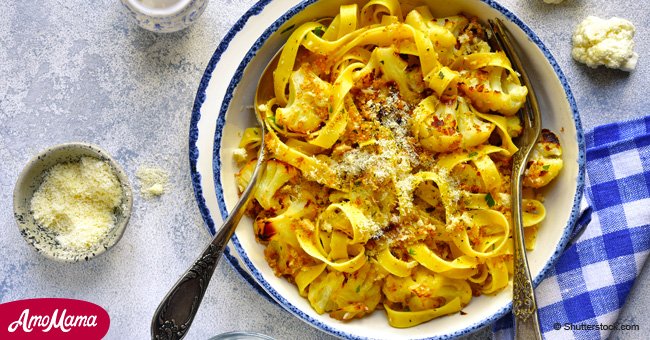 15 minutes dinner: easiest recipe of tagliatelle with sausage and cheese

Guess who's coming to dinner? Impress your unexpected guests with a 15-minute pasta dish
What woman hasn't been faced with unexpected guests popping and with no idea of what to make for dinner, and very little time to do it in?
One of the emergency go-to's for any cook is the always versatile pasta. Boiled up al dente with a sauce and a medley of ingredients and fresh herbs sprinkled over the top and voila! Gourmet magic.
The variety of pasta available can be daunting, however, and spaghetti can be boring and mundane, so why not try your pasta dishes with tagliatelle?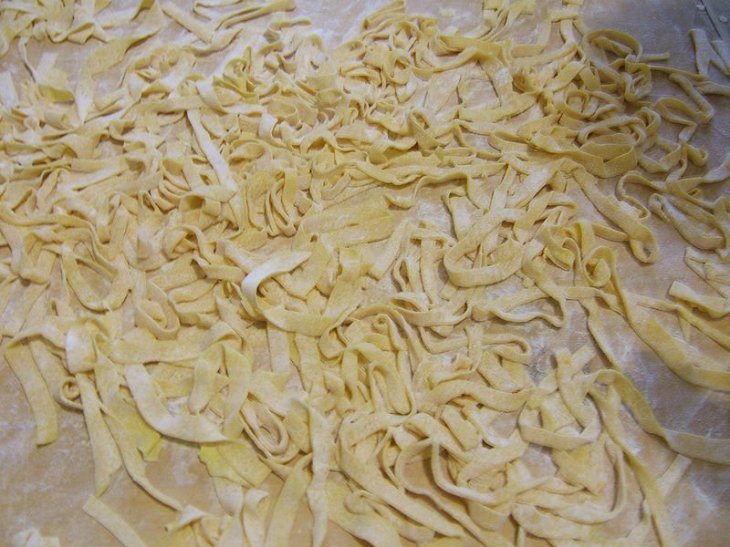 Source: Wikimedia
Tagliatelle is a traditional type of pasta from the Emilia-Romagna and Marche regions of Italy. Tagliatelle is shaped into long, flat ribbons and works beautifully with sauces.
This particular recipe from the Food Network for Tagliatelle with sausage and cheese is quick, easy, and absolutely delicious.
Read our Twitter account @amomama_usa for more delicious and quick recipes.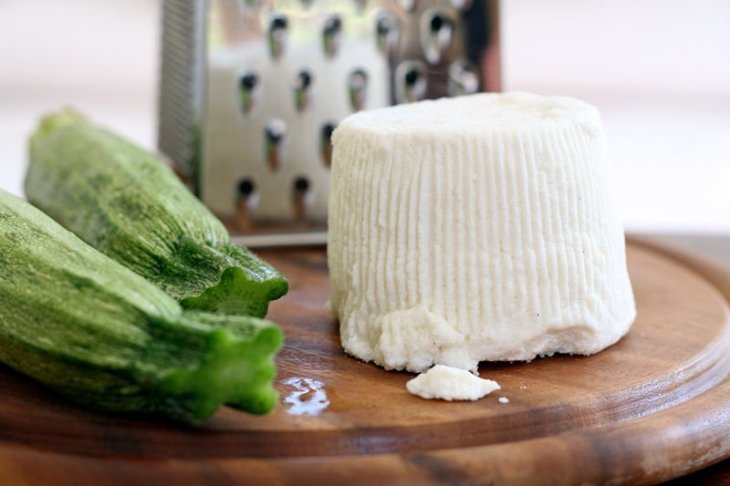 Source: Wikimedia
Ingredients
450g fresh or dried tagliatelle pasta (or other wide, long pasta)
2 tbsp olive oil
2 cloves garlic, chopped
450g hot Italian sausage, casings removed
450g frozen peas, thawed
250ml full-fat milk ricotta cheese
1 bunch fresh basil leaves chopped
25g fresh grated Pecorino Romano cheese
1 tsp salt
Method
Bring a large pot of salted water to the boil over high heat. Add the pasta and cook until tender but still firm, in the traditional Italian al dente. Drain the pasta but reserve 250ml of the cooking water. In a large, heavy pan, heat the olive oil and garlic over medium-high heat and add the sliced sausage. When the sausage has browned, remove it from the pan and set it aside. Add the peas to the hot pan, and using the back of the wooden spoon, mash the peas. When these are cooked, turn off the heat, add the ricotta cheese and the cooked pasta and toss to coat the tagliatelle thoroughly.
Slowly add the reserved pasta cooking water 60ml at a time to make the pasta moist.
Add the sausage to the mix along with the fresh basil, grated Pecorino Romano cheese, and salt to taste. Toss gently to coat and serve immediately.
If you wish, serve a side dish of black olives, and a piping-hot crisp garlic bread to complement the creamy Tagliatelle.
You can toast your guests with a glass of icy, sparkling Lambrusco white wine from the Emilia-Romagna region, and buon appetito.
Please fill in your e-mail so we can share with you our top stories!